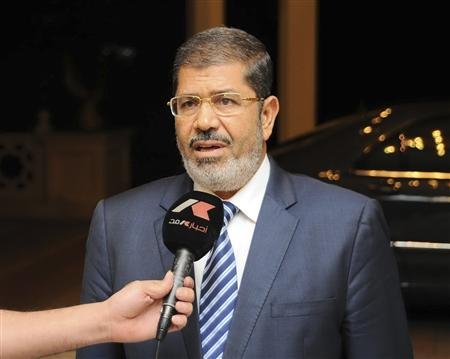 Egyptians based in Doha are divided over President Mohamed Morsy's Tuesday address in Qatar during the Arab League of Nations Summit.
Some claimed the speech offered nothing new. Others supported Morsy's threats warning "foreign meddlers" from interfering in Egypt's internal affairs.
Doha resident Omar al-Saeedy said Morsy didn't focus on Egypt's future, instead attempting to reassure expatriates about the country's embattled economy.
He added that Egyptians want those who violate the law to be punished. By fixing the nation's shaky security, Egypt will restore its international reputation, he said.
Teacher Sobhi al-Ghodeiry said the president has the right to make threats against foreign interlopers, but added that the judiciary should be a neutral political force.
Meanwhile, media professional Adel al-Mallah said Morsy was doing his best to placate worried Egyptians at home and abroad.
Instead, Mosry should be creating a practical plan to rescue the economy, while looking at ways to achieve social justice and better living conditions for all citizens, he said.
Mallah stressed the need to stop making threats, calling on the president to use the legal system to pursue those working against the country's interests.
Some Egyptian expatriates are hesitant about returning to Egypt over the summer due the security void and are considering going elsewhere, according to Mallah.
Osama Mar'ey, another Egyptian working in Qatar's capital, said the president is the first leader to speak plainly, which has impressed working class citizens and could be the reason for some of his popularity.