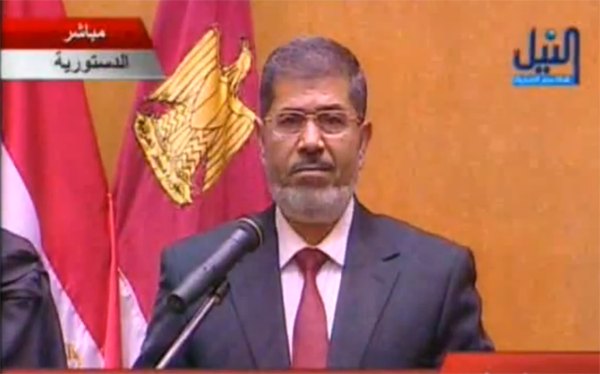 Ahmed Morsy called on his father, President Mohamed Morsy, to quickly form a new government and presidential team, identify their roles and responsibilities and update the people on any delays in this process in a statement posted on his Facebook page on Thursday.
There have been conflicting reports about who would succeed Kamal al-Ganzouri as prime minister. Ganzouri tendered his resignation in June, but was asked by the Supreme Council of the Armed Forces to continue until a new government is formed.
Morsy also asked Ganzouri to stay when the two were discussing the president's platform for the first 100 days of his rule, state-run news agency MENA reported.
According to a source in the president's office, even when the new prime minister is announced Cabinet will remain as is until the rest of the ministers are chosen.