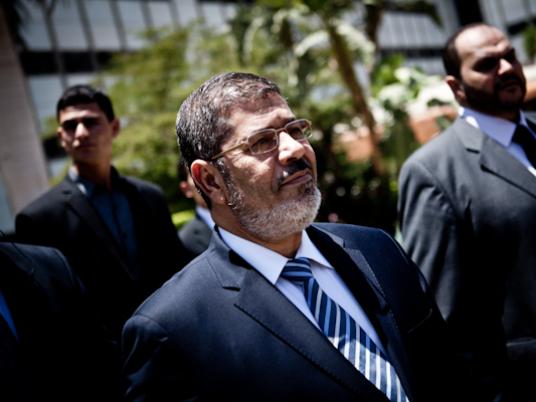 President Mohamed Morsy's decree to reinstate the People's Assembly does not contradict the Supreme Constitutional Court's June ruling against the parliamentary elections law, acting presidential spokesperson Yasser Ali said on Monday.
The president's decision that the Parliament should hold sessions until new elections take place is not contradictory with the SCC's decision and is in the best interest of the people, Ali said.
It is within the president's authority to cancel or amend any previous decisions, he added.
Ali asserted that Morsy is not seeking conflict with the judiciary and has respect for the SCC's ruling.
People's Assembly Speaker Saad al-Katatny called a session for Tuesday to discuss how to apply the ruling of the SCC, which states that the one-third of parliamentary seats allotted for independents were unconstitutionally contested by candidates affiliated with parties.
The Constitutional and Legislative Affairs Committee will share its thoughts on the judgement and its legal basis with the assembly, Katatny said in a statement.
Edited translation from MENA