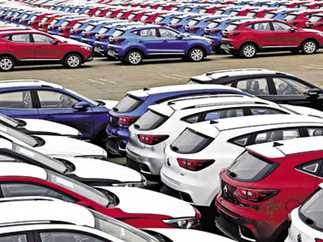 Egyptian President Abdel Fattah al-Sisi has signed a decree establishing the Supreme Council for the Automotive Industry and a fund for financing the environmentally friendly car industry.
The Council will be headed by the prime minister, and will include the minister of industry as vice president of the council.
The ministers of planning, transport, finance, and military production, and four experts were also nominated by the minister of industry, for a period of four years, as members.
The council aims to develop the automotive industry sector in Egypt.
A fund was established to finance the environmentally friendly car industry, which pertains to vehicles that do not produce emissions or have negative effects on the environment.
The fund aims to develop the necessary resources to finance the environmentally friendly car industry.
Sisi also signed a decree granting some facilities to Egyptian expatriates to import cars.
The facilities include that an Egyptian who has a valid residence abroad has the right to import one private passenger car for his personal use exempt from taxes and fees.
In return for depositing a cash amount in foreign currency without return at an Egyptian bank.
As a consequence the owner of the car will be exempted of all taxes and fees they had to pay for the import of the car.
The car owner can recover the deposited amount after five years in local currency, at the exchange rate set by the Central Bank of Egypt at the time of retrieval.