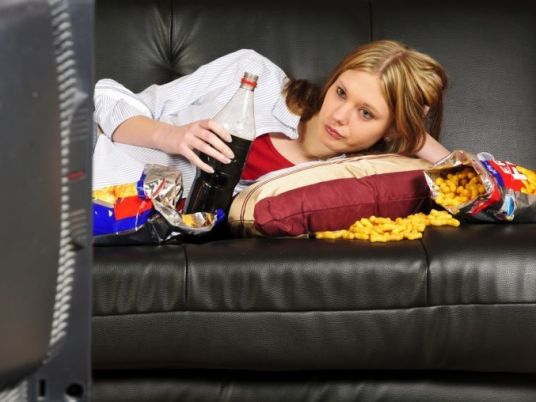 New research published this week in the journal BMJ Open has found that more than half of the calories in the US diet come from "ultra-processed" foods.
Ultra-processed foods are foods made of several different ingredients, including salt, sugar, fats and oils, as well as other added substances such as flavourings, emulsifiers, and additives.
Although not generally used in cooking, these substances are added to ultra-processed foods like sodas, confectionary, packaged baked goods and snacks, reconstituted meat products, and instant noodles and soups to mimic the tastes and textures of "real" foods.
To look at the association between a high consumption of ultra-processed foods and a higher consumption of sugar, researchers from the University of Sao Paulo, Brazil, and Tufts University, US, collected data from 9317 people using the 2009-10 National Health and Nutrition Examination Survey (NHANES), an ongoing project to assess the health and nutrition of adults and children across the US.
They found that not only did ultra-processed foods make up over half of total average calorie intake — just under 6 percent — they also found that the US daily intake of added sugars was 292.2kcal, with almost 90 percent of these calories coming from ultra-processed foods.
The main culprit for these added sugars were soft drinks, contributing 17.1 percent to the US intake of added sugars, followed by fruit drinks, cakes, cookies and pies, breads, desserts, sweet snacks, breakfast cereals and lastly ice creams and ice pops.
In addition, the team found that added sugars made up 21.1 percent of the calories of ultra-processed foods, eight times more than processed foods (2.4 percent) and five times more than unprocessed foods, minimally processed foods and processed cooking ingredients — such as table sugar — combined (3.7 percent).
And although the maximum recommended limit of added sugar is just 10 percent of total energy intake, the study found that among individuals consuming the highest amounts of processed food, added sugar made up as much as 80 percent of an individual's total energy intake.
Only those whose intake of ultra-processed food fell within the lowest 20% had an average daily added sugar intake that fell below the maximum recommended limit of 10 percent.
Many organisations such as the World Health Organization, the Canadian Heart and Stroke Foundation, the American Heart Association, and the US Dietary Guidelines Advisory Committee have already found that a high intake of added sugar can contribute to various health conditions such as obesity, diabetes, cardiovascular disease, and tooth decay.
The researchers concluded that reducing consumption of ultra-processed foods and swapping in milk, fruit and nuts and preparing "dishes based on whole grains and vegetables" could be an effective way of reducing excessive added sugar intake.