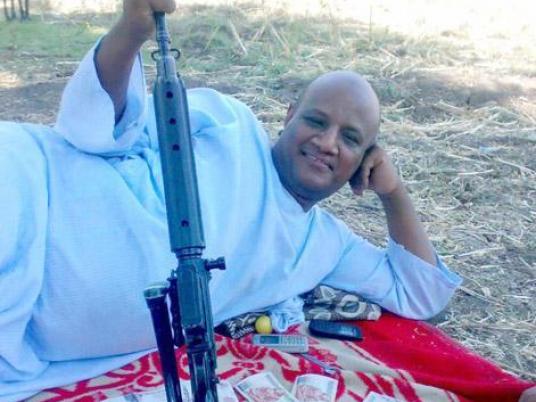 The Luxor Criminal Court sentenced Yasser al-Hambouly to life in prison in absentia, the 10th life sentence he has been given.
Tight security measures were imposed around the Luxor court complex while the case was being reviewed.
The prosecution charged Hambouly with resisting arrest and possessing unlicensed automatic weapons. His 16-year-old son Heshmat was sentenced to seven years and his father in law Mahmoud Refaie to ten years for possession of unlicensed firearms.
The case dates back to December, when security services raided Hambouly's house. He was shot twice but evaded capture while his son and father-in-law fired at policemen. Hambouly was arrested in January.
The 37-year-old escaped from Qena prison last January with one of his relatives and evaded arrest several times. He has become infamous in Upper Egypt for what officials described as his dramatic escapes into sugar cane fields. He is facing over 100 lawsuits.
Edited translation from Al-Masry Al-Youm