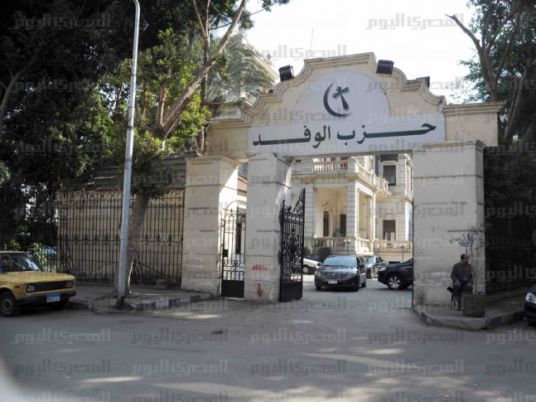 Fouad Badrawi, a member of the House of Representatives and former secretary-general of the Wafd Party, announced that he will file a lawsuit against the Al-Jama'a TV series for tarnishing the image of Al-Nahas Pasha, an iconic symbol of the party.
In a phone call with the writer of the series Wahid Hamed, Hamed stressed that tarnishing the image of Nahas Pasha was not deliberate as he is a cherished symbol for all Egyptians, said Badrawi.
Badrawi said he would respond to lies about Nahas Pasha in the series using all legal means.
Hamed called on Badrawi to watch Friday's episode which shows the virtue of the Wafd Party and its leader Fouad Pasha Serageldin.
He apologized for events that may have tarnished Nahas Pasha's image, said Badrawi.
Badrawi explained he was not going to accept Hamed's apology over the phone and would file a claim against the series.
Edited translation from Al-Masry Al-Youm