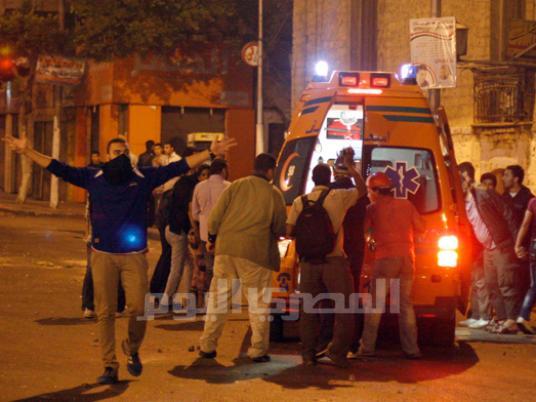 The Middle East News Agency quoted MP Mostafa al-Naggar as saying that it is a "shame" that Parliament should suspend its sessions under such critical circumstances, urging the Muslim Brotherhood to set aside its disagreement with the military council and the government in order to stop the bloodshed in Abbasseya.
He also warned of Parliament losing credibility in the street. "The blood of the Egyptians is a line not to cross," he said.
On Sunday, the Freedom and Justice Party-led Parliament decided to suspend sessions for a week in protest of the military council's refusal to replace the current cabinet.
MP Mahmoud al-Khodeiry, chairman of Parliament's legislative committee, asked Parliament Speaker Saad al-Katatny to hold an emergency session to discuss the situation in Abbasseya. He called for bringing to account all those responsible for the violence.
"I have objected from the start to the protests of the supporters of Hazem Salah Abu Ismail, who turned his back on them, leaving them to their fate in Abbasseya," Naggar said.
He wondered why they were still protesting if the Presidential Elections Commission obtained documents proving that Abu Ismail was not eligible for the race.