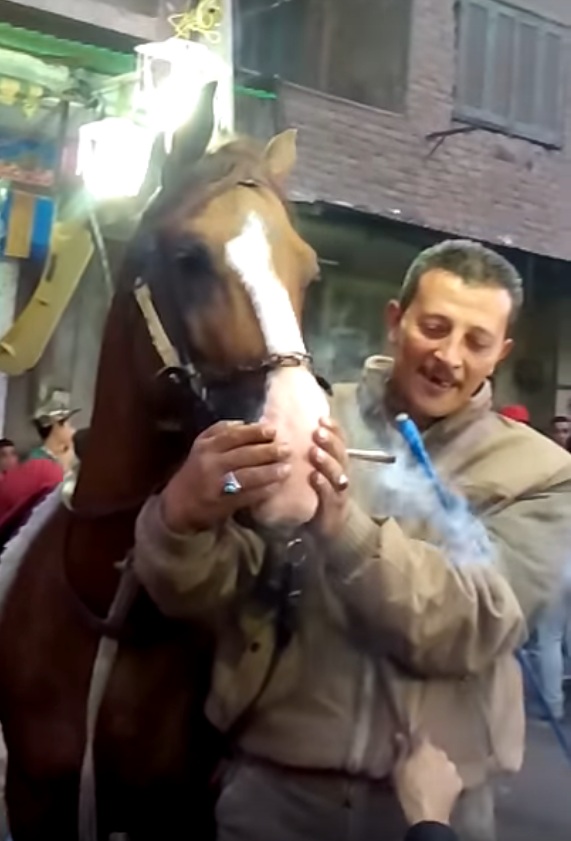 A MP in the Egyptian House of Representatives submitted a request for a briefing to the Speaker of the House of Representatives, directed to the Prime Minister about slaughtering horses in the Khosous area and distributing its meat to restaurants.
The MP said in the request: "Where are the rest of the governorates, centers, cities, neighborhoods and villages at the republic level from such serious crimes that represent an imminent danger to the health of citizens?"
He called on the government to instruct all governors to intensify crackdowns on various butcher shops and restaurants to ensure the meat align with health safety standards.
The competent and veterinary medicine authorities in Qaliubiya Governorate and police spotted a butcher shop in the city of al-Khosous that slaughters and skins horses, chops its meat and distributes it to shops selling takeaway foods, and ready-made meals in some areas in Qaliubiya and Cairo, as well.
Legal measures were taken regarding the incident. The store was seized by authorities, and a slaughtered horse and others that were ready for slaughter were seized.
The MP asked the Minister of Agriculture and Land Reclamation al-Sayed al-Qasir to assign all veterinary medicine directorates in the various governorates to ensure the safety of slaughterhouses, and that the slaughter of livestock is carried out in accordance with the law.
He stressed the need to create a blacklist of all violating stores and restaurants and to publish it in various media outlets to expose it to the public.