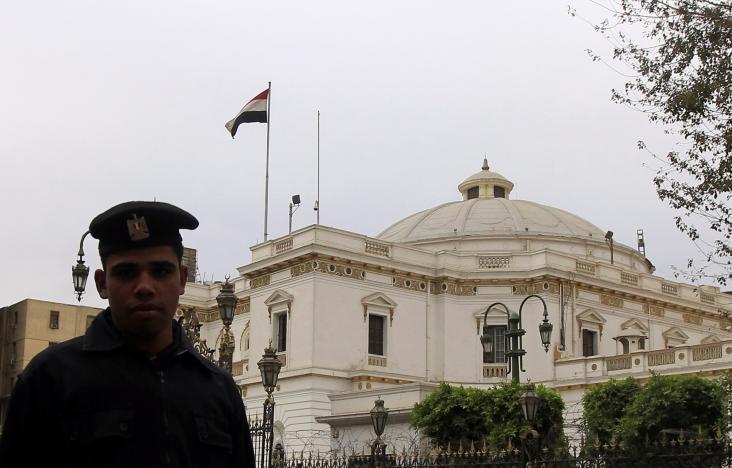 MP Mohamed Anwar Sadat filed a case with the Prosecutor General's office on Monday demanding investigations into claims by a parliamentary committee that he leaked a draft law to foreign embassies.
"These claims harm my dignity and reputation as a representative for the people," Sadat said in a statement to the prosecutor's office.
The House of Representatives' Ethics Committee ​​on Sunday recommended dropping Sadat's membership, following accusations of leaking the government's NGOs draft law to foreign embassies, and addressing the European Union, without a permit from the parliament.
Ghada Wali, Minister of Social Solidarity, has filed a complaint against Sadat to the parliament over leaking the NGOs draft law.
"Wali accused El-Sadat of exploiting his position as chairman of parliament's human rights committee in the first legislative season (January-September 2016) to leak the NGO draft law to a number of foreign embassies," according to Al-Ahram news website.
The Ethics Committee held a meeting last week to listen to the MP over the charges brought against him, during which Sadat objected to the committee investigating him.
"Prosecutor General Mr Nabil Sadeq, would you kindly take the necessary procedures to hear my testimony in the claims made during the investigation with me by the Parliament committees?" Sadat said in his complaint.
"I plead with you to address the parliament to lift my parliamentary immunity, and take the necessary procedures in accordance with the constitution, to bring the truth to the scrutiny of public opinion," he added.
Sadat embarrassed the parliament in late January when he said that House of Representatives bought three luxury cars for millions of pounds.
The next day, Parliament admitted in a statement that it had allocated LE18 million for three armored Mercedes cars, during the period from December 2015 to February 2016.