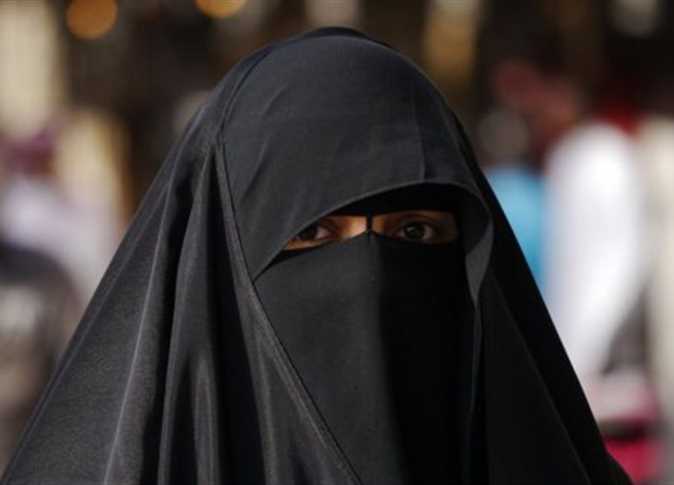 MP and journalist writer, Farida al-Shoubashy announced that she plans to submit a draft law for discussion in the parliament, prohibiting and criminalizing the wearing of the niqab (a piece of cloth worn by some Muslim women, covers the entire face except for the eyes) in Egypt.
Shobashy added, in an exclusive statement to Al-Watan newspaper, that a niqab is a form of disguise, explaining: "We have all experienced the most horrific incidents in which the niqab was used and was a cover for criminals. There is no country in the world that allows any of these forms of disguises, especially that it has nothing to do with chastity."
Shobashy said that headscarf (hijab) is not obligatory for women in Islam, adding that there is not a single Qur'anic verse that stated that covering the hair is obligatory.
"God the Almighty said in the Quran: (Let them draw their veils over their chests)," Shobashy said, explaining that this reference to the chest, not the hair.
In Saudi Arabia and other neighboring countries, men cover their heads to protect themselves from the sun, and this means that this veil originated from the conditions of their environment, not Islam, she added.
In the mid-1970s in Egypt, the veil was not a sign of chastity and honor, but was among other manifestations that the Islamists introduced.
"I discussed this point with the late Imam Dr. Sayed Tantawy, (former) Al-Azhar Grand Sheikh, and I told him that the veil is not an obligation in Islam, but rather imposed by the circumstances of the environment".
He replied by citing a hadith that if a woman reaches menstruation, only her face and hands should be visible, she added."My response was that this is a weak hadith, so he laughed and did not reply after that, and this was an affirmation of the correctness of what I said," she mentioned.
Back in 2009, Al-Azhar University banned the niqab in university classes and dormitories after Grand Sheikh Mohammed Sayyed Tantawi ordered a student to remove her face veil while visiting an academy associated with Al-Azhar, and niqabs were later banned during exams at Cairo University, prompting heated debate. By 2012, Egypt's minister of higher education said that female students wearing face veils should no longer be banned from the university exams. Instead, students wearing the niqab would be allowed to take their exams after their identities are checked by a female staff member.
In 2018, MP Ghada Agamy proposed a bill to the House of Representatives banning the wearing of niqab in public places, and suggested a fine of LE 1,000 for those who disobey. In the case of repeated violations, the fine would double. However, a wide number of parliamentarians in Egypt's House of Representatives rejected the draft law.
In 2020, Egypt's High Administrative Court approved Cairo University's decision to ban its professors from wearing the niqab, or face veil, ending a controversy that began five years ago over whether or not banning the niqab in public spaces violates personal freedoms or constitutes religious discrimination.
In 2015, Cairo University decided to ban female staff members from donning a type of veil worn by a minority of Muslim women that covers the face entirely, except for the eyes. The university justified the decision to ban the face veil by arguing that the niqab negatively impacts the ability of women who wear it to communicate.