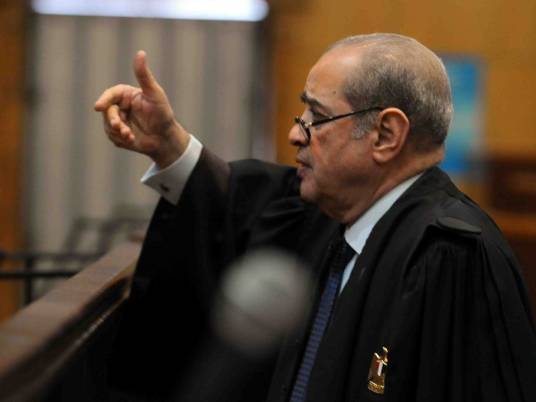 Lawyer Farid al-Deeb, head of former President Hosni Mubarak's defense, has said his client is free to move across Egypt after the lifting of the state of emergency.
"He can move across Egypt freely," Deeb claimed.
Deeb told London-based Al-Sharq Al-Awsat newspaper on Wednesday that Mubarak will remain in Maadi military hospital to complete his treatment.
Legal expert Shawqi al-Sayyed said: "By suspending the state of emergency, executive authorities will not have rights to suppress freedom of citizens, Mubarak or anyone."
Informed sources told Al-Sharq Al-Awsat that "Mubarak prefers to stay in the military hospital so as not to embarrass the military-backed ruling authorities."
Mubarak's retrial on charges of killing protesters during Egypt's 25 January revolution will take place after he was handed a life sentence last year, following an accepted appeal by the Court of Cassation.
Mubarak was placed under house arrest as he was cleared in other cases.
Edited translation from Al-Masry Al-Youm