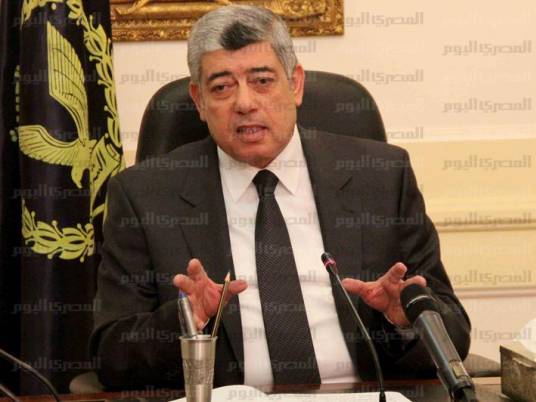 Egypt's interior minister on Saturday announced the arrest of dozens of "extremists" and accused the Muslim Brotherhood of deposed president Mohamed Morsy of financing radical Islamists linked to Al-Qaeda.
Mohamed Ibrahim told reporters security forces had arrested more than 50 members of "extremist groups" with ties to the network founded by Osama bin Laden and now led by his Egyptian successor, Ayman al-Zawahiri.
The minister said the suspects were connected with attacks on police and soldiers that have multiplied and killed more than 100 people since the army deposed Morsy on 3 July.
The Brotherhood "supports and massively finances from abroad numerous radical terrorists in several groups" that have since the summer "launched a series of terrorist acts seeking to sow terror," Ibrahim said.
He said some of those held had been pardoned of offenses during Morsy's year-long rule, and that others were linked to jihadist groups Ansar Beit al-Maqdis in the Sinai and the Libya-based Ansar al-Sharia.
Ibrahim said that among them was Mohammed al-Zawahiri, brother of the Al-Qaeda chief, who was detained in August after being freed in the 2011 revolt that ousted Hosni Mubarak.
Ibrahim said some of the arrests came after a failed attempt on his own life on 5 September when a suicide bomber attacked his convoy in Cairo.
He said others were detained after an 19 August attack killed 25 police in the Sinai — the deadliest in years in the arid desert peninsula.
Yet more included men accused of the murders of several police officers, among them the 17 November killing of Lieutenant Colonel Mohamed Mabrouk.
Mabrouk, an officer involved in the crackdown against Islamists and the Brotherhood, was shot dead in Cairo.
Ibrahim also fired off a new warning to pro-Morsy demonstrators, who have called for a week of anti-military protests under the banner "The Massacre of the Century."
The slogan refers to the 14 August crackdown by security forces on Morsy supporters in Cairo's Rabaa al-Adawiya Square where at least 627 people died.
"As of now, any demonstration that is not peaceful or that blocks roads will be met with force, whatever losses are incurred by either side," he warned.