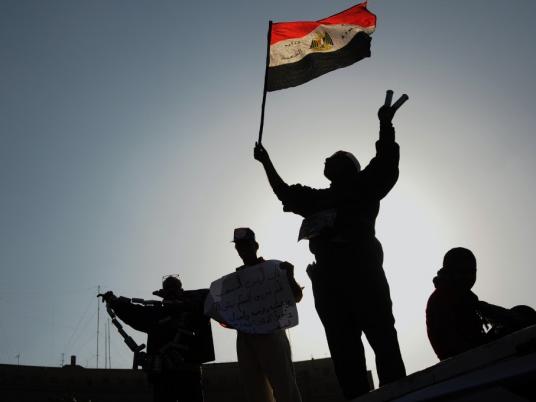 The Muslim Brotherhood announced Wednesday it would participate in protests Friday against violence in front of Cairo University in Giza, state-run news agency MENA reported.
The demonstrations are being organized by Jama'a al-Islamiya and its Construction and Development Party. After a meeting of the Brotherhood's Guidance Bureau, the group released a statement saying it appreciated Jama'a al-Islamiya's invitation to the peaceful event to denounce the killing of civilians, assaults against police officers and vandalism against state institutions.
Meanwhile the Salafi-oriented Asala Party announced it would not participate, but said it supported the demands of the demonstration. The party said in a statement it would abstain to prevent anger between different groups and to "respect the popular rejection of mass demonstrations after they were abused by the counter-revolution in making thugs and followers of the previous regime commit violence and harassment in squares and areas of peaceful demonstrations …"
The statement continued, "Asala believes there are some who want to provoke the Islamic current and carry out acts of violence."
The Interior Ministry on Thursday called on all political groups to keep their Friday protests peaceful. Ministry spokesperson Major General Hany Abdel Latif said the ministry believes in freedom of peaceful expression and is committed to protecting protesters, as well as the general public and private property.
The capital has seen frequent violent clashes between security forces and protesters in recent weeks. Brotherhood members were also caught up in violent protests in front of the Ettehadiya Presidential Palace in November following President Mohamed Morsy's ill-fated power grab.
Edited translation from Al-Masry Al-Youm