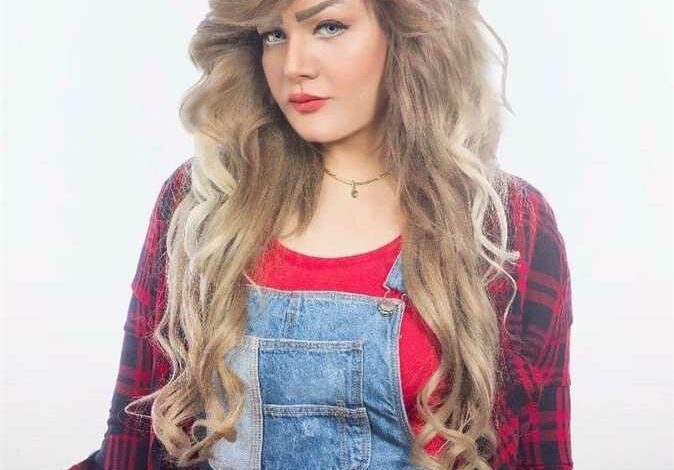 Magda Mohamed, mother of murdered TV presenter, Shaimaa Gamal, burst into tears and was full of sadness as soon as she took a last look at her daughter's body inside the Zeinhom Morgue in Cairo,
Gamal's body was found buried in a hole on a farm in al-Badrashin, south of Giza, 6 days ago.
It turned out that her husband, a member of a judicial authority, and his friend, a contractor, were behind her murder.
The presenter's mother told Al-Masry Al-Youm: "My daughter was buried alive. I saw her now and knew.
She was tied up with a chain, and I wish the accused would be punished in the same way. They threw dust on her and suffocated her."
Al-Masry Al-Youm obtained a photocopy of the Public Prosecution's decision regarding the burial of Gamal's body.
According to the Public Prosecution's decision in Case No. 10229 of 2022 Misdemeanors of al-Badrashin, which is registered with No. 12 of 2022, according to the investigation of the Cairo Appeals Prosecution: "It is authorized to bury the body of the victim, Shaimaa Gamal Sayed Fahmy, and the body is handed over to her family, with a proof of that."
The Public Prosecution ordered last week the pretrial detention of the judge accused of killing his wife, Gamal, pending investigations, over charges of premeditated murder.
The Public Prosecution also revealed details of the killing of Gamal, at the hands of two defendants; the first is a member of one of the judicial bodies and the second is a contractor.
There was also  confirmation that the accused, who instructed the place of burial of the victim's body, was the key suspect in the case.
The Public Prosecution stated that the second defendant confessed in investigations that he discussed with the victim's husband killing her some time before committing the crime, and that there was intention to kill her.
They buried her together after killing her in exchange for a sum of money.
The second defendant is a perpetrator of the crime, unlike what is circulating on social media.
So the Public Prosecution decided to remand him in custody pending investigations, and the competent court also decided to extend his imprisonment, the public prosecution said.
The Public Prosecution followed the itinerary of the two defendants on the day of the incident and conducted an inspection of the premises.
The Public Prosecution also interrogated the aforementioned accused, who guided the authorities to the place of burial.
The Forensic Medicine Authority examined the victim's body, which showed traces of some of the objects found at the crime scene.
On Thursday, June 30, the Public Prosecution was notified of the arrest of the victim's husband in implementation of an arrest warrant.