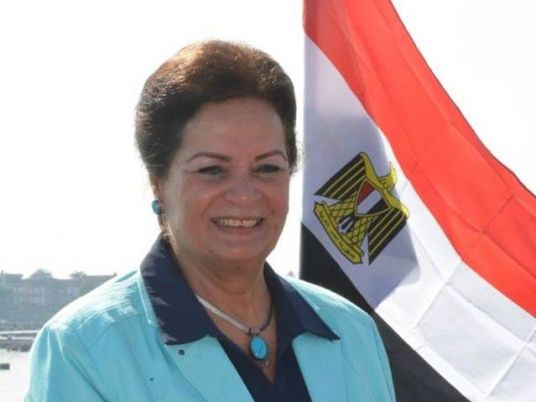 Nadia Ahmed Abdo, who was sworn in on Thursday before President Abdel Fattah al-Sisi as Beheira governor, has become Egypt's first-ever female governor, the first woman in Egyptian history to ever hold this post.
Abdo graduated from the Faculty of Engineering's Chemistry Department in 1968. She then obtained a master's degree from Alexandria University in the field of environmental health.
Abdo was appointed in August 2013 as deputy governor of Beheira.
According to Abdo's biography published on Beheira governorate's official website, Abdo has scientific expertise in the field of drinking water and held the position of chairperson of Alexandria sanitation and drinking water company from 2002 to 2012.
Abdo has also been a member of the Board of the General Assembly of the Institut Méditerranéen de l'Eau (IME) in France since 1987; she is a member of the General Assembly of the World Water Council (acwua); a member of the Alexandria Business Association; and the rapporteur of the National Council for Women in Alexandria.
She was nominated by Alexandria governor for the Mohammed bin Rashid Al Maktoum Award for Arab Management.
Abdo plans to turn Rashid into an international touristic city. She has also said that she plans to establish an industrial city on 202 fedans, service projects like hospitals and universities on 200 fedans, as well as residential projects on 300 fedans.