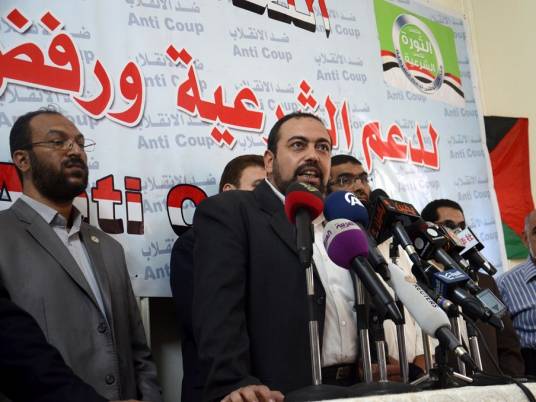 The NASL, led by the Muslim Brotherhood, called its supporters in a statement Wednesday to participate in protests under the slogan the Week of Martyrs' Eid.
The NASL includes Islamists who support toppled President Mohamed Morsy and call for his return to rule after he was ousted by current President and former Defense Minister Abdel Fattah al-Sisi in July 2013 upon protests demanding his ouster.
"These are decisive days in the whole region that need compelling wrath in Egypt to bring down the enemies of the people and nation. Start out the Week of Martyrs' Eid starting Friday in strength and challenge, mobilize crowds and prepare an uprising of retribution on 14 August next, the memory of the Holocaust," said the statement, published on the NASL's Facebook page referring to Rabaa and al-Nahda sit-ins dispersal.
Following the ouster of Morsy, the government banned all Muslim Brotherhood activities and restricted protesting to only demontrations authorized by the Interior Ministry. Security forces have since undertaken mass arrest campaigns of protesters at demonstrations.
Edited translation from Al-Masry Al-Youm