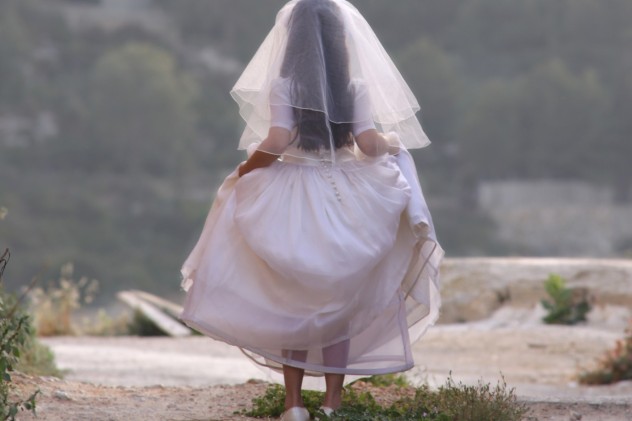 Deputy Minister of Health and Population Maysa Shawky, and the general supervisor of the National Council for Childhood and Motherhood, confirmed that the Council supports the Administrative Prosecution Authority's referral of a preacher to urgent trial, who was reportedly involved in marrying off 27 underaged girls.
The preacher works as an imam of Al-Arbaeen mosque in the village of Mitt Habib in Mahalla al-Kubra city, Gharbiya governorate.
A victim's mother filed a complaint to the Endowments Ministry saying the imam of Arbaeen mosque, which belongs to the Ministry, married off her minor daughter and other girls from the village unofficially, until they reached the legal age and were able to officially register their marriages, Shawky said.
Not all of the parents were against the marriages and were complicit to the illegal activity; carried out under the guise of the future husbands owing the family a large sum of money, as a precaution, and writing a check. The imam kept the checks and and would tear them up after the marriage was officially registered.
Gharbiya Endowments Department filed false claims of the incidents at the Administrative Prosecution Authority, she added.
Since child marriage reached 40 percent according to 2017 official statistics, the National Council for Childhood and Motherhood reaffirmed its call for measures to confront the phenomenon of child marriage, which endangers young girls who are not yet emotionally, socially, physically or mentally mature to assume public and family responsibilities, Shawky said.
Marriage of minors is a violation of the provisions of the Constitution, the Child Law and the Civil Status Law which states the legal marriage age is 18 years old.
She called for harsher punishments for those implicated in illegal marriages to minors and cooperation between official state religious, social, media institutions and civil society organizations to raise awareness of the seriousness of the crime and its impact on society.
Shawky pointed out to the need to have a clear article in the law that criminalized unofficial marriages to minors, as the current law only criminalizes the official marriage of minors.
Edited Translation from Al-Masry Al-Youm