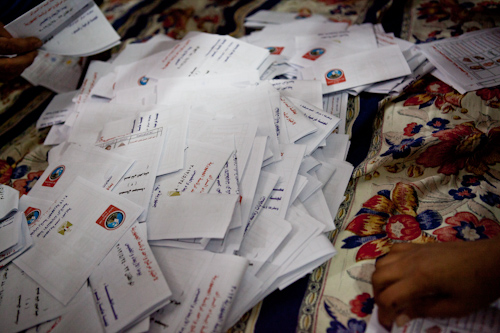 Political forces participating in the national dialogue held under the auspices of the presidency ended discussions of the parliamentary elections law on Monday without producing substantial solutions for the complicated electoral process.
Presidential spokesperson Yasser Ali on Tuesday said five proposals were sent to the Cabinet to be presented to the Shura Council, which now holds legislative power until a House of Representatives is elected.
Of the proposals made, the first calls for the necessary amendments to be introduced to the Law on the People's Assembly No. 38 of 1972, which was amended in 2011 during the rule of the Supreme Council of the Armed Forces, so that it complies with the provisions of the new constitution.
Secondly, the number of members in the House of Representatives is to remain unchanged at 498, the division of constituencies remains the same, and the individual electoral lists and seats are to be arranged as stated in the current law.
A third point stipulates that each electoral list include at least one female candidate whose name appears in the first part of the list in constituencies where more than four seats are contested.
The fourth proposal allows combining closed lists of independent and party candidates.
Finally, vote counting and announcement of the results is to take place in polling substations under the observation of media and representatives of civil society organizations. Candidate or list representatives are to receive an official copy of the results signed by the chairman of the committee, provided that independent lists have a legal representative, a name and a distinctive symbol.
Representatives of the Strong Egypt Party participating in the dialogue on Sunday and Monday expressed reservations on the amendments, saying they do not comply with the new constitution.
In a statement released Tuesday, the party said that Egyptian elections follow a complicated model, dividing constituencies into two-thirds for party lists and one-third for individual lists, while mandating that 50 percent of the winners should be farmers and workers.
Edited translation from Al-Masry Al-Youm