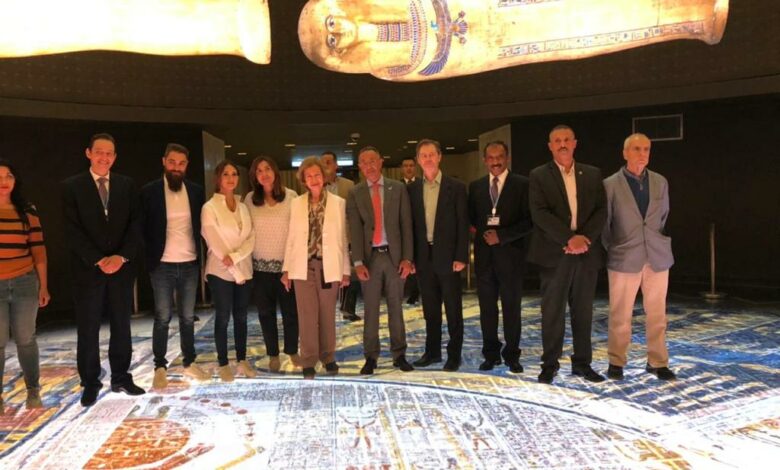 The National Museum of Egyptian Civilization was visited by Queen of Spain Sofía de Grecia and her accompanying delegation, and was received by the CEO of the NMEC Museum Authority Ahmed Ghoneim.
Ghoneim accompanied Queen Grecia and the delegation on a tour, during which she got acquainted with the museum's reception building, the area overlooking Lake Ain al-Sira, the open theater, as well as the unique archaeological dye that was discovered in the Fatimid era.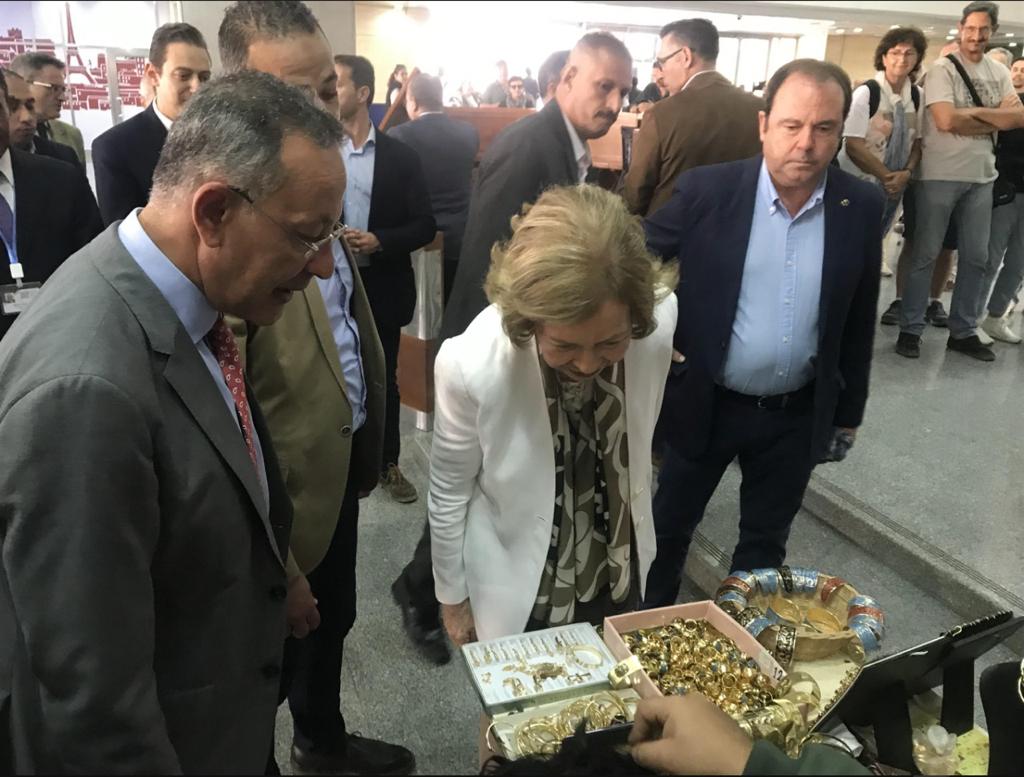 He also introduced the queen to the different halls of the museum and its distinguished holdings, which tell the history of Egyptian civilization from prehistoric times to the modern era, in addition to cultural and heritage activities, events and art exhibitions organized and hosted by the museum.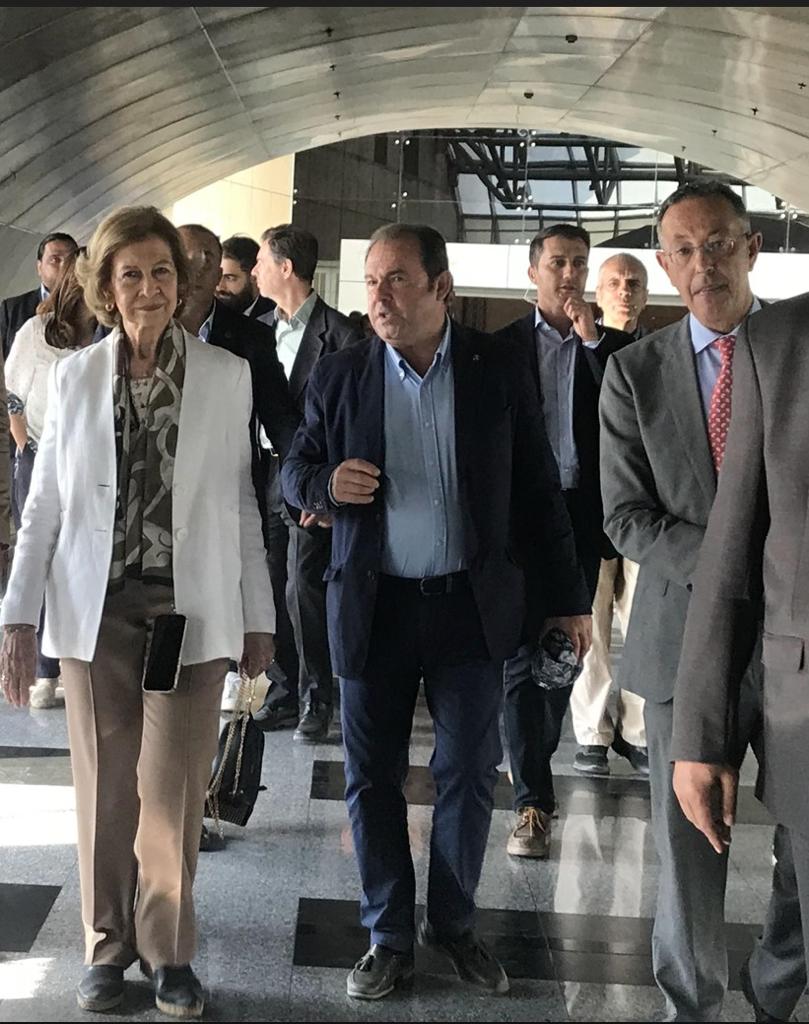 The chief archaeologist at the Museum, Mohamed Mukhtar, accompanied the queen and the accompanying delegation on a tour to the various halls of the museum.
Sh was acquainted closely with the museum's archaeological treasures that chronicle the Egyptian civilization in its brightest eras and highlight the creations of the ancient Egyptian in the central exhibition hall, and the two halls of the royal mummies and the Egyptian textile.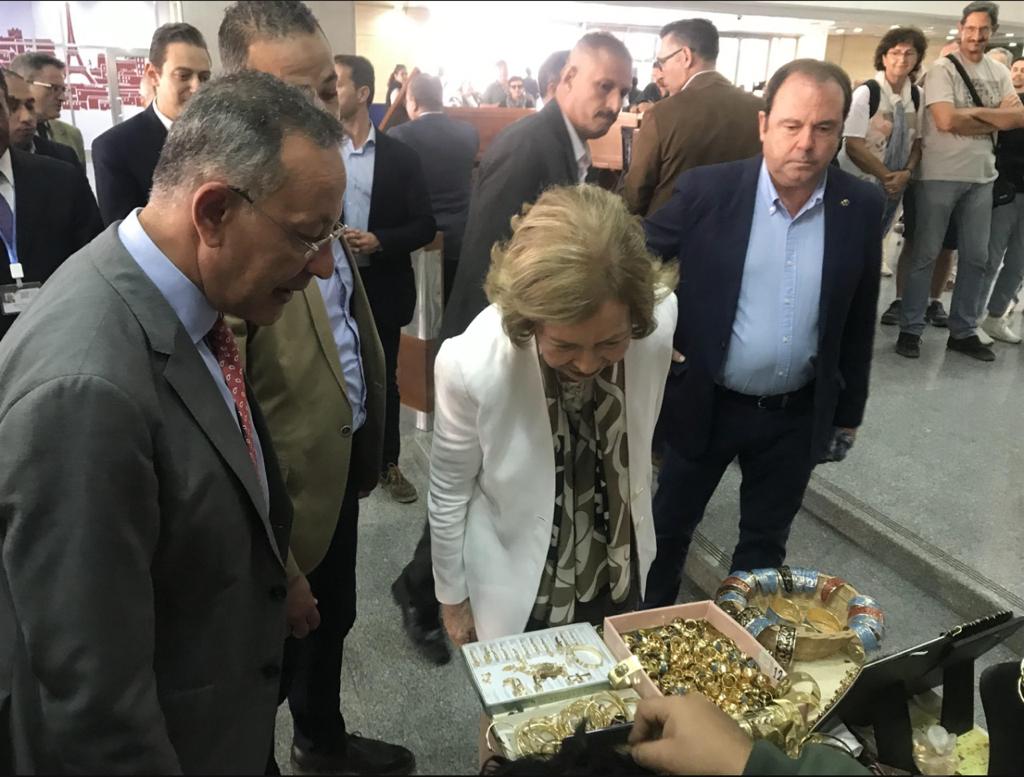 After the visit, Ghoneim presented souvenirs to the queen, who was eager to take photos in the museum. She wrote a word in the museum's visit book, during which she expressed her happiness at visiting this great edifice and her admiration for the Egyptian civilization.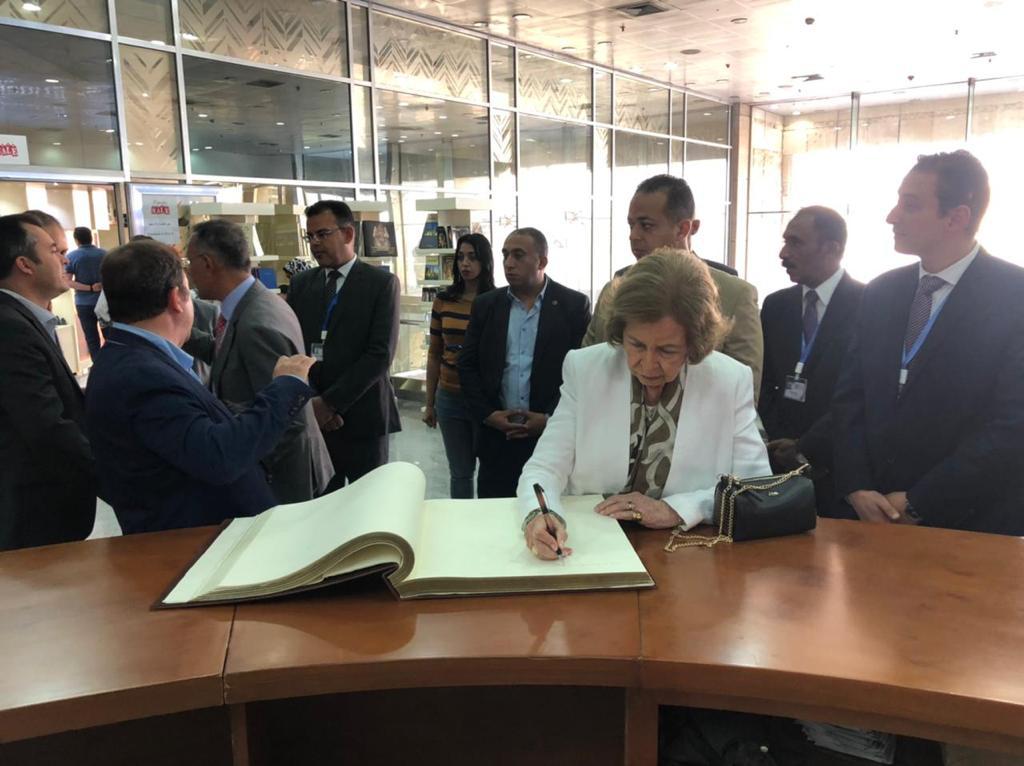 In her speech, she also stressed her aspiration to continue cooperation between Spain and Egypt through various cooperation frameworks to serve common interests across various fields.