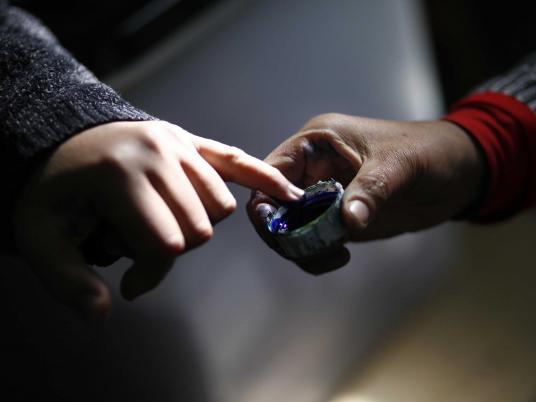 Egypt's main opposition coalition, the National Salvation Front, has called for mass protests Tuesday to denounce what it called "large scale fraud" in the first round of the constitution referendum on Saturday.
The first round of voting resulted in a 56.5 percent "yes" vote, according to preliminary results.
Abdel Ghaffar Shokr, a prominent figure in the Socialist Popular Alliance Party and member of the front, also said in a press conference Sunday that the high election commission should investigate voting irregularities reported by human rights watchdogs.
On Sunday, major human rights and civil society organizations demanded a repeat of the first round of voting, citing violations such as the lack of full judicial supervision of the vote, Freedom and Justice Party members congregating inside polling stations and Christians being barred from voting at some polling stations.
Shokr described such incidences as "rigging the vote" and said they affected "the integrity of the whole referendum," and he called on the commission to meet with front members and human rights groups to discuss the violations.