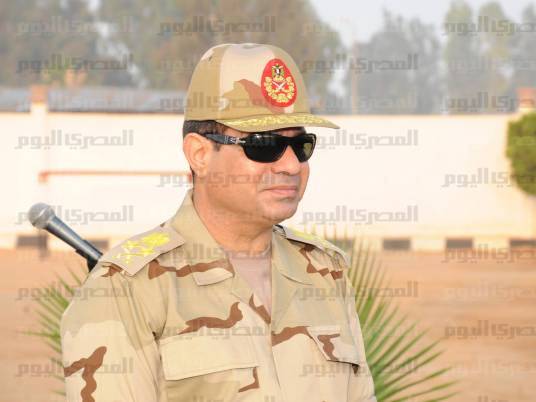 Ahmed Saeed, secretary general of the National Salvation Front (NSF), said that the organization has not yet decided to support any particular candidate for the presidency. "And we will support the candidate that the people will choose, even if coming from a military background," he said.
"But we do believe Defense Minister Abdel Fattah al-Sisi when he said he would not run for president," Saeed added.
Saeed is, however, against holding parliamentary and presidential elections at the same time. "The presidential elections must come first so as to shorten the transitional period," he said.
On the future of the NSF, Saeed said it comprises 12 different political parties with different ideologies. "We are considering to change our name and divide it into a bloc of liberal parties and another of socialist parties," he said.
"We will discuss the mechanism we will adopt for the elections, and projects regarding party mergers in our next meeting," he added.
He said the role of political parties should not be belittled. "I am happy with the role that the Free Egyptians Party played during the revolutionary period that ended on 30 June," he said. "We refused to participate in the two constitutional committees, participated in marches and demonstrations in all provinces in order to correct the course of the revolution, and contributed to the overthrow of the Muslim Brotherhood on 30 June."
Edited translation from Al-Masry Al-Youm