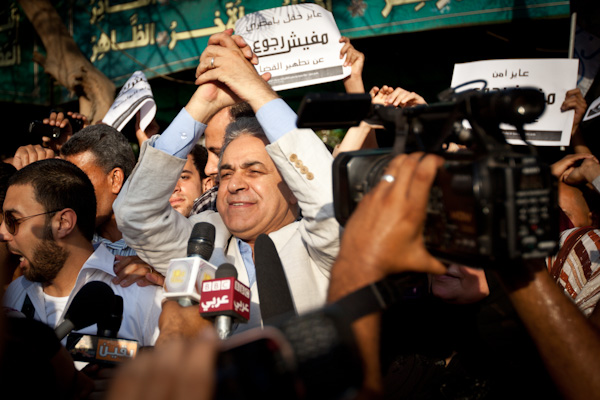 The National Salvation Front is officially calling on the public to vote "no" in the constitution referendum scheduled for 15 and 22 December.
In a statement read by front leader Hamdeen Sabbahi, the group said that authorities must ensure a free and fair vote, stipulating that the referendum should take place over the course of a single day with full judicial supervision, while also calling for domestic, international and NGO teams to supervise the vote.
Additionally, the front called for polling places to be protected by security forces and said that electoral subcommittees should announce results immediately after polling, while warning that they would boycott the vote and urge the public to do the same if their demands were not met by the morning of the referendum.
The front stressed that it "will continue in its quest with the people in overthrowing this Constitution, and that this referendum is not the end, but the struggle will continue to attain the whole goals of the revolution."
In its statement, the front also said that it declined participating in a national dialogue with President Mohamed Morsy because of the lack of consensus over the constitution, while also claiming that Morsy ignored their earlier proposals to end ongoing political tension over the document.
Sabbahi also dismissed recent reports filed against him and Constitution Party head Mohamed ElBaradei accusing them of sedition, saying, "We welcome any reports filed ​​against us and we will prove it all to be malicious. We're not thugs, and our people are to defend us."
Sabbahi also called for a legal response to the threats made against front member Mohamed Abul Ghar.