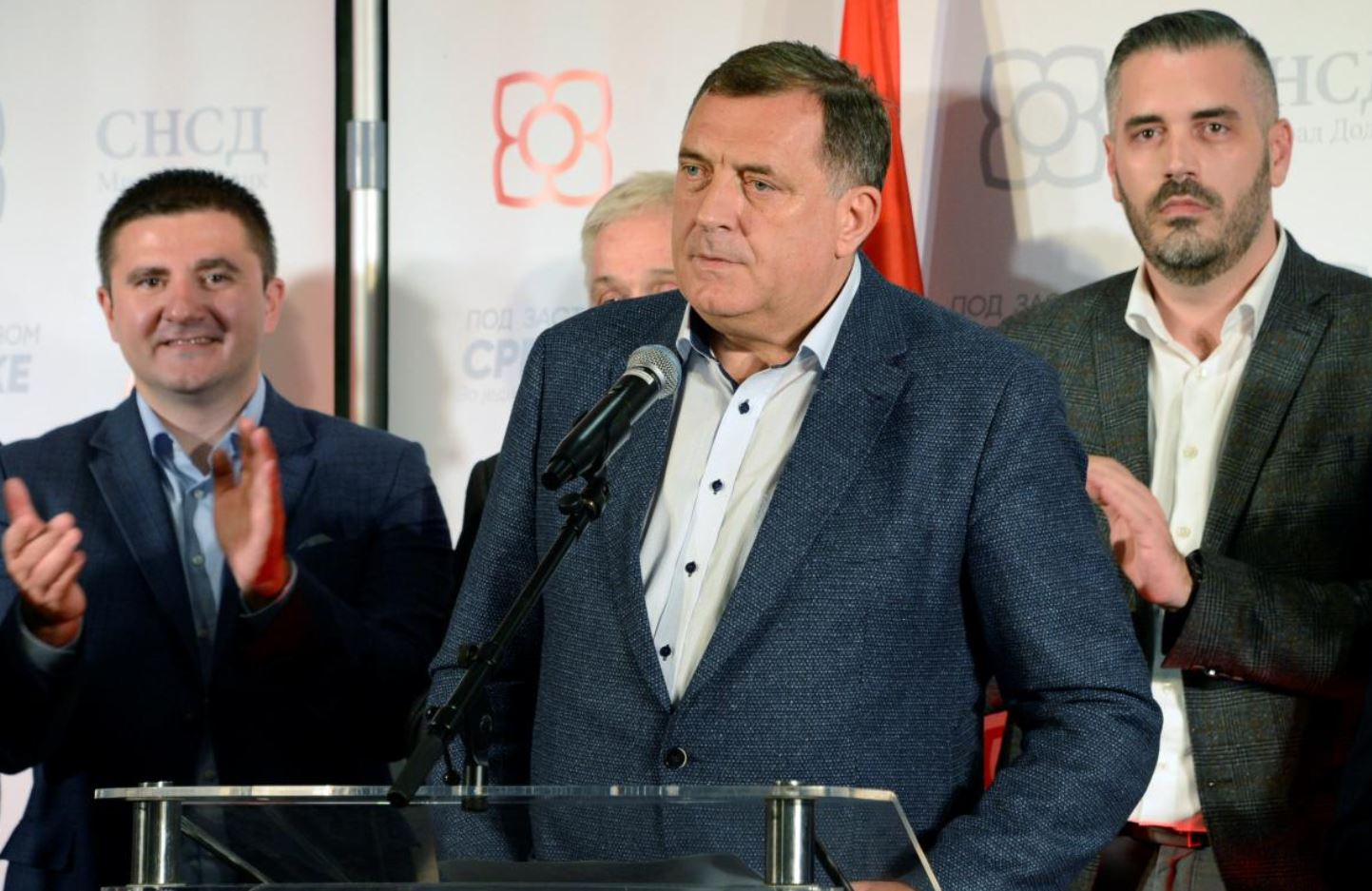 SARAJEVO (Reuters) – Croat, Muslim and Serb nationalist parties won Bosnia's parliamentary election, State Election Commission preliminary results showed on Monday.
The three parties will dominate all layers of Bosnia's complex government in the next four years, with opposing views of the country's future that could deepen ethnic division and slow EU integration.
The SNSD party of Bosnian Serb pro-Russian nationalist leader Milorad Dodik appeared to be the strongest party in Bosnia, set to dominate with its coalition partners the Serb caucus in the national parliament and the parliament of the autonomous Serb Republic.
Dodik also won the Serb seat in the country's tripartite presidency and his ally Zeljka Cvijanovic won the job of the Serb region's president, leading with 47.5 percent over his main rival.
The largest Muslim Bosniak SDA party secured the most votes in Bosnia's autonomous Bosniak-Croat Federation and its Bosniak-dominated cantons. Its candidate Sefik Dzaferovic won the Bosniak seat in the inter-ethnic presidency.
A coalition led by the largest Croat party HDZ won the most votes of Croats in the Federation parliament and in the majority Croat cantons. However, its leader Dragan Covic lost the seat in the presidency to moderate Croat Zeljko Komsic.
About 1.7 million voters took part in the presidential and parliamentary elections on Sunday, choosing members of Bosnia's tripartite inter-ethnic presidency, consisting of a Bosniak, a Croat and a Serb, and lawmakers for parliament's lower house.
The ballot was a test for Bosnia to determine if it will progress toward European Union membership and NATO integration or remain held back by ethnic rivalries.
More than two decades after a war in which 100,000 people died, leading Serb, Croat and Muslim Bosniak parties campaigned on nationalist tickets, reviving wartime pledges while failing to offer clearly defined economic or political visions.
The country also voted for leaders and assemblies of its two autonomous regions – the Serb Republic and the Bosniak-Croat Federation – and of the federation's 10 cantons.
There is still a possibility that the formation of the Federation parliament's upper house may be blocked after the Bosniak and Croat parties failed to agree on changes to the election law before the vote.
Dodik, a pro-Russian leader who has repeatedly advocated secession of the Serb Republic and integration with Serbia, proclaimed victory on Sunday evening.
"My first priority will be the position of the Serb people and of the Republika Srspka," Dodik said, referring to the autonomous region where he previously served as regional president. "I believe that Bosnia-Herzegovina also may progress if everyone is respected."