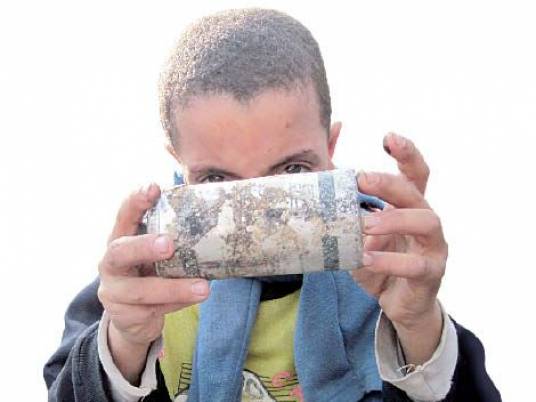 The head of the National Council for Human Rights said Tuesday that children's rights must be better protected.
Judge Hussam al-Gheriany made the comments during a round table meeting, held in cooperation with the UNICEF, on Tuesday that brought together experts to discuss mechanisms to preserve the rights of children.
Panelists said the country is experiencing a transition period where chronic issues are getting worse due to the security void and that children are suffering for it. Gheriany added that children are being used by political factions to instigate violence in return for money and drugs.
Gheriany said Article 70 of the Constitution enshrines the rights of children and makes it a priority for the government.
Gheriany also said adults must take responsibility to better protect children and prevent them from being used for illicit gains.
Mona Makram Ebeid, head of NCHR Children's Office, said violations of young people's rights have increased, despite the fact Egypt signed the Convention on the Rights of the Child in 1990.
Children represent 36.2 percent of the total population or about 29.4 million citizens, according to the Central Agency for Public Mobilization and Statistics.
Most of them suffer from poverty, insecurity and poor education, Ebeid said.
Edited translation from MENA