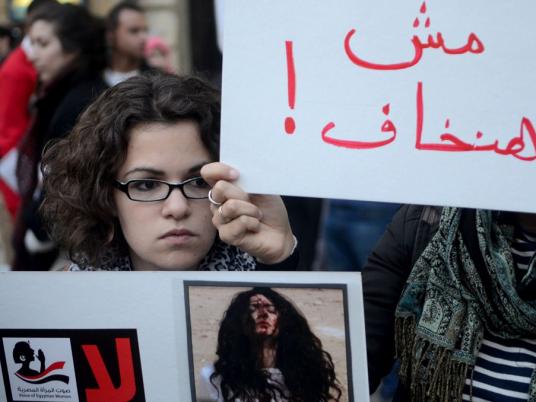 Fatma Khafagy of the National Center for Women (NCW) has said that the the harassment of girls during the 25 January revolution celebrations in Tahrir Square was an organized crime.
She added that harassers make a tight circle around a certain girl so that no one can rescue her before they gang-harass her.
"Normally harassers get away with it," she added.
Khafagy called on the authorities to find the organized groups that are behind this type of harassment and impose tougher penalties.
The NCW not only offers fights for women's rights, they also offer direct help to women. "We provide moral support to victims of harassment," Khafagy said.
The National Council for Women also condemned all kinds of violence and abuse suffered by girls during the celebration, adding that these heinous acts cannot be committed by the honest revolutionaries of 25 January and 30 June.
Edited translation from Al-Masry Al-Youm