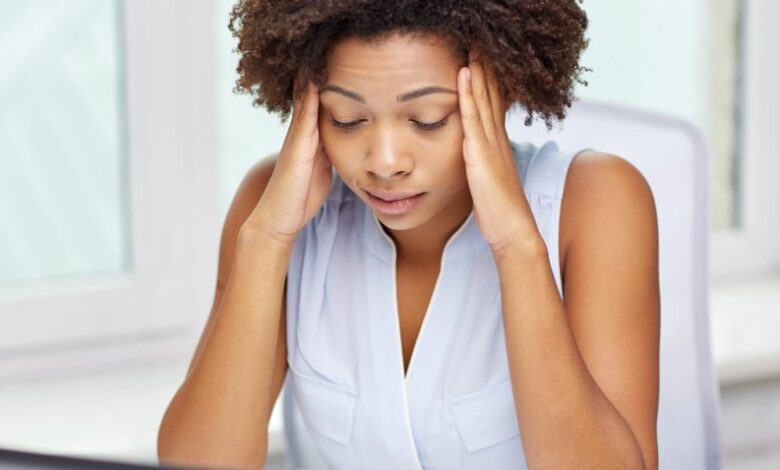 CNN
 —  The proportion of US adults who have ever been diagnosed with depression ranges greatly depending on where they live.
A new report published Thursday by the US Centers for Disease Control and Prevention finds that in 2020, 18.4% of US adults reported having ever been diagnosed with depression in their lifetimes – but, state by state, that percentage of adults ranged from an estimated 12.7% in Hawaii to 27.5% in West Virginia.
"There was considerable geographic variation in the prevalence of depression, with the highest state and county estimates of depression observed along the Appalachian and southern Mississippi Valley regions," researchers from the CDC and Oak Ridge Institute for Science and Education in Tennessee wrote in the new report.
"This report provides current estimates of national, state-level, and county-level prevalence of adults reporting a lifetime diagnosis of depression," the researchers wrote. "These estimates can help decision-makers guide resource allocation to areas where the need is greatest."
The researchers analyzed data from the CDC's Behavioral Risk Factor Surveillance System, taking a close look at how adults answered survey questions in 2020 about whether they have ever been told by a doctor, nurse, or other health professional that they had a depressive disorder. Nearly 400,000 adults in all 50 states and Washington, DC, responded to the depression question.
The survey data showed that the 10 states with the highest prevalence of adults saying they've been diagnosed with depression before were, in descending order: West Virginia, Kentucky, Tennessee, Arkansas, Vermont, Alabama, Louisiana, Washington, Missouri, and Montana. When the researchers analyzed the data by county, they found that the prevalence of depression ranged from 10.7% in Alaska's Aleutians East Borough County to 31.9% in Logan County, West Virginia.
The researchers also found that the prevalence of depression overall was 24% among women compared with 13.3% among men, and 21.5% in younger adults ages 18 to 24 versus 14.2% in adults 65 and older. Prevalence also was higher among White adults and adults who had attained less than a high school education.
Previously, a separate report released in May from Gallup found a similar national prevalence of depression in the United States, also finding that about 18% of adults say they are depressed or receiving treatment for depression, a jump of more than 7 percentage points since 2015.
The Covid-19 pandemic took an undeniable toll on mental health. Rates of clinical depression had been rising steadily in the US but "jumped notably" in recent years, the Gallup data shows.
"The fact that Americans are more depressed and struggling after this time of incredible stress and isolation is perhaps not surprising," Dr. Rebecca Brendel, president of the American Psychiatric Association, which was not involved in the new research, said in May. "There are lingering effects on our health, especially our mental health, from the past three years that disrupted everything we knew."
But experts emphasize that awareness around mental health has grown, which could lead to higher rates of diagnoses – and that's not a bad thing.
"We're making it easier to talk about mental health and looking at it as part of our overall wellness just like physical health," Brendel said. "People are aware of depression, and people are seeking help for it."
CNN's Deidre McPhillips contributed to this report.