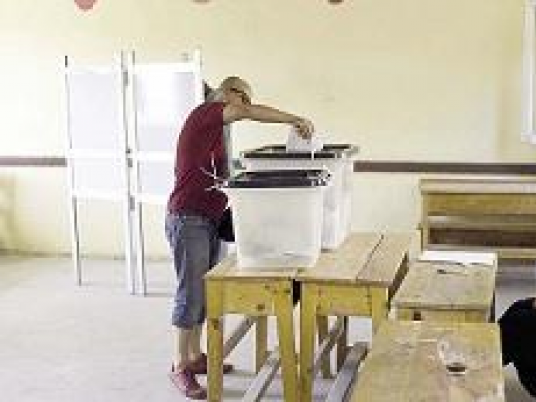 An electoral alliance has announced it is withdrawing its candidates from the second phase of the House of Representatives' elections slated for November 23, citing several breaches and media biases.
Nedaa Masr (Egypt's Call), a coalition of independent, lower-profile, self-proclaimed revolutionary groups, said on Saturday that it was withdrawing all of its 50 candidates for individual seats in Cairo and boycotting all electoral procedures. It also said it was going to challenge the results of the first stage of polls, which ended on October 19.
The first stage of elections saw a widely-predicted, major victory by the For the Love of Egypt list, a pro-government coalition of public figures and political parties led by former intelligence official Sameh Seif al-Yazal.
Nedaa Masr's general coordinator, Tarek Zeidan, told Al-Masry Al-Youm that the coalition made the decision to withdraw after witnessing "a string of breaches and the intervention of political funds in the first stage of elections."
Zeidan pointed to the dismissal of coalition observers from several polling stations, as well as missing vote counting registers in others. "In the Samalut precinct [Minya], where 96,000 valid votes were registered, electoral lists won 126,000 votes, which means there had been flagrant rigging," Zeidan stated.
He also suggested that elections in Upper Egypt were influenced by sectarian polarization which, he said, prompted voters to abstain from attending the polls.
Just over 26 percent of registered voters attended the first phase of elections, according to the High Elections Commission.
Edited translation from Al-Masry Al-Youm