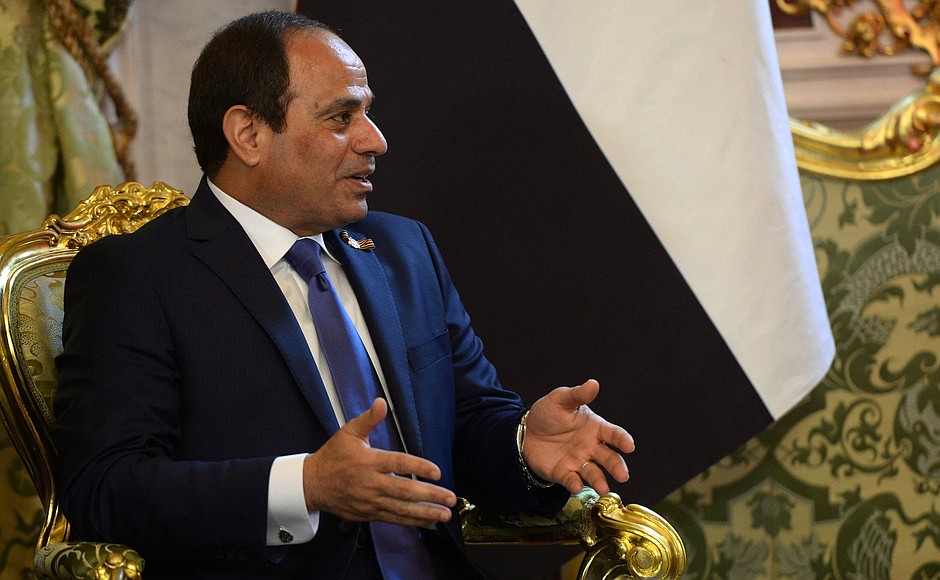 Commenting on the deaths of three patients and injury of 33 others at a hospital in Sharqiya, during dialysis sessions, President Abdel-Fattah al-Sisi stated that any negligence would be "handled according to the law".
However, Egypt lacks the funding to meet certain challenges in the medical field, he added in a video conference with Health Minister Hala Zayed, during the inauguration of a Military Hospital in Shebin al-Koam city, Monufiya.
"We want to reassure the people on this incident…any negligent person will be dealt with in accordance to the law," he restated.
Zayed meanwhile described the death of dialysis patients as "unfortunate", but mentioned that dialysis units in Egypt serve 51,000 patients a year, through 640 rental dialysis medical centers nationwide. In total, she added, eight million dialysis session are carried out for patients in a year.
According to Zayed, maintenance has been conducted on September 14 to the dialysis equipment at Deyerb Negm Central Hospital, where the incident occurred. She stressed taking legal action regarding the incidents.
Three patients have died, while according to the Attorney General, 33 were injured following a dialysis session at Deyerb Negm Central Hospital in al-Sharqia governorate on Friday.
Governor of Sharkia Mamdouh Ghorab on Saturday referred the incident over to investigation by the Public Prosecution.
Edited translation from Al-Masry Al-Youm.