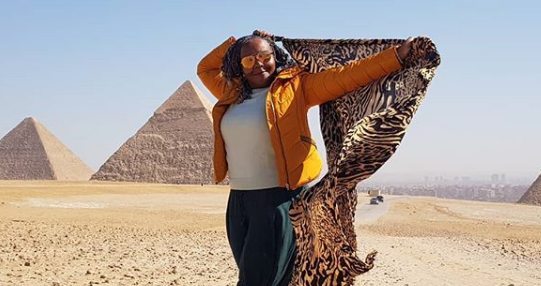 The granddaughter of Nelson Mandela, South Africa's late political leader and anti-apartheid revolutionary, paid a visit to Cairo's new Grand Egyptian Museum, the Ministry of Tourism and Antiquities said in a statement on Wednesday.
Ndileka Mandela was received by the General Supervisor of the Grand Egyptian Museum Atef Moftah.
The visit included a tour of the Restoration Center of the much-anticipated Grand Egyptian Museum (GEM), the lobby that includes a statue of King Ramses II, the grand staircase, and the construction site of the museum and exhibition halls, according to the statement.
Mandela's granddaughter was amazed by the sheer size of the GEM and was excited to visit the new museum in light of its grand opening this year, the statement said.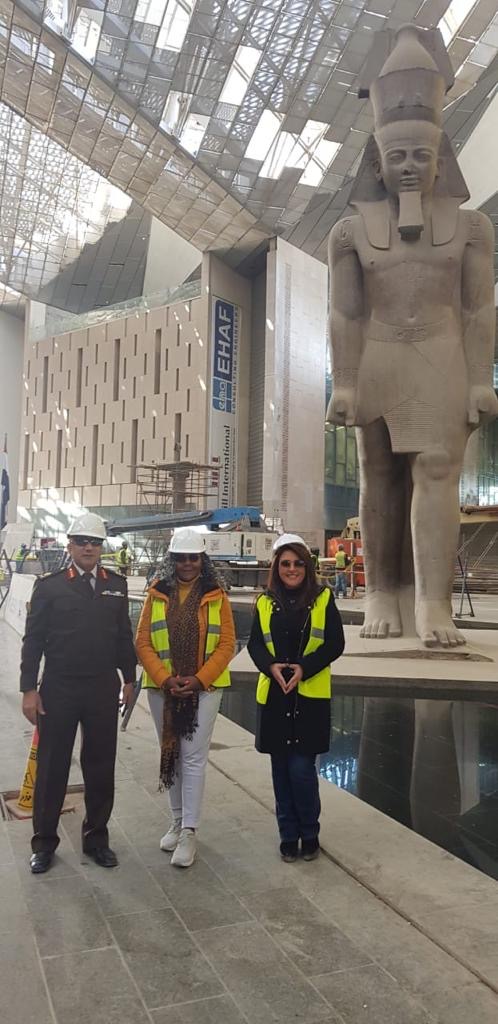 Egypt's cabinet said earlier in January that five million people are expected to visit the GEM on an annual basis, adding that 90 percent of construction work and artifact transfers have been completed for the new mega museum.
A freshly released info graph presented by the Cabinet in January also showed that the GEM will house the world's largest antiquities collection belonging to a single civilization, with 49,603 artifacts, among which 46,000 were restored after being transferred to the GEM, which is located near the Giza Pyramids.
The GEM will feature several entertainment hubs, including restaurants and theaters, alongside the main hall, a reception area for VIP visitors, the conferences hall, and a playground.
The Grand Egyptian Museum is also set to house 5,000 relics from the ancient King Tutankhamun's collection — including 2,000 artifacts being showcased for the first time.
Construction of the GEM first began in 2006 but slowed due to the outbreak of the January 25th revolution in 2011 and years of instability that followed. The Egyptian tourism industry took a major hit amid unrest and security issues, but the first UK flight in four years arrived to Egypt's premier resort town of Sharm el-Sheikh in December following the 2015 bombing of a Russian airliner in Egypt's Sinai that killed 224 people. Low-cost airline EasyJet also recently announced that it would resume flights between the UK and Sharm el-Sheikh this summer.
Meanwhile, the UN World Tourism Organization (UNWTO) reported that Egypt's tourism sector saw 21 percent growth in 2019, with the country welcoming 13.6 million visitors, another sign that the once-ailing tourism industry is on its way to recovery.
Photo from Ndileka Mandela's instagram account