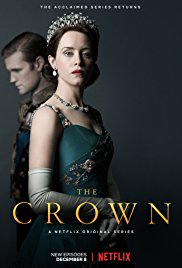 Online streaming service Netflix will participate in the production of Egyptian films, TV dramas and stand-up comedy specials, increasing its investments in the Egyptian market to US$8 billion in 2018, compared to $6 billion in 2017, the US entertainment company said on Tuesday.
Netflix launched in Egypt in 2016 as part of its plans to expand services to over 130 countries. Numerous international films are available through its site in Egypt, including Narcos, Santa Clarita Diet, Mindhunter and the Crown.
Netflix spokeswoman for the Middle East and North Africa Laila Guillani Layard said, "Egypt has a historic heritage in the industry of movies."
Layard added that Netflix is keen on producing content that meets tastes of audiences worldwide with the participation of renowned film directors, actors and writers.
In 2017, Netflix produced its first Arab stand-up comedy special in the Middle East featuring the Lebanese comedian and actor Adel Karam, which will broadcast in early 2018.
Netflix is an American entertainment company founded by Reed Hastings and Marc Randolph in August, 1997 in California. It specializes in streaming media and video-on-demand online and DVD by mail. In 2013, Netflix expanded into film and television production as well as online distribution.