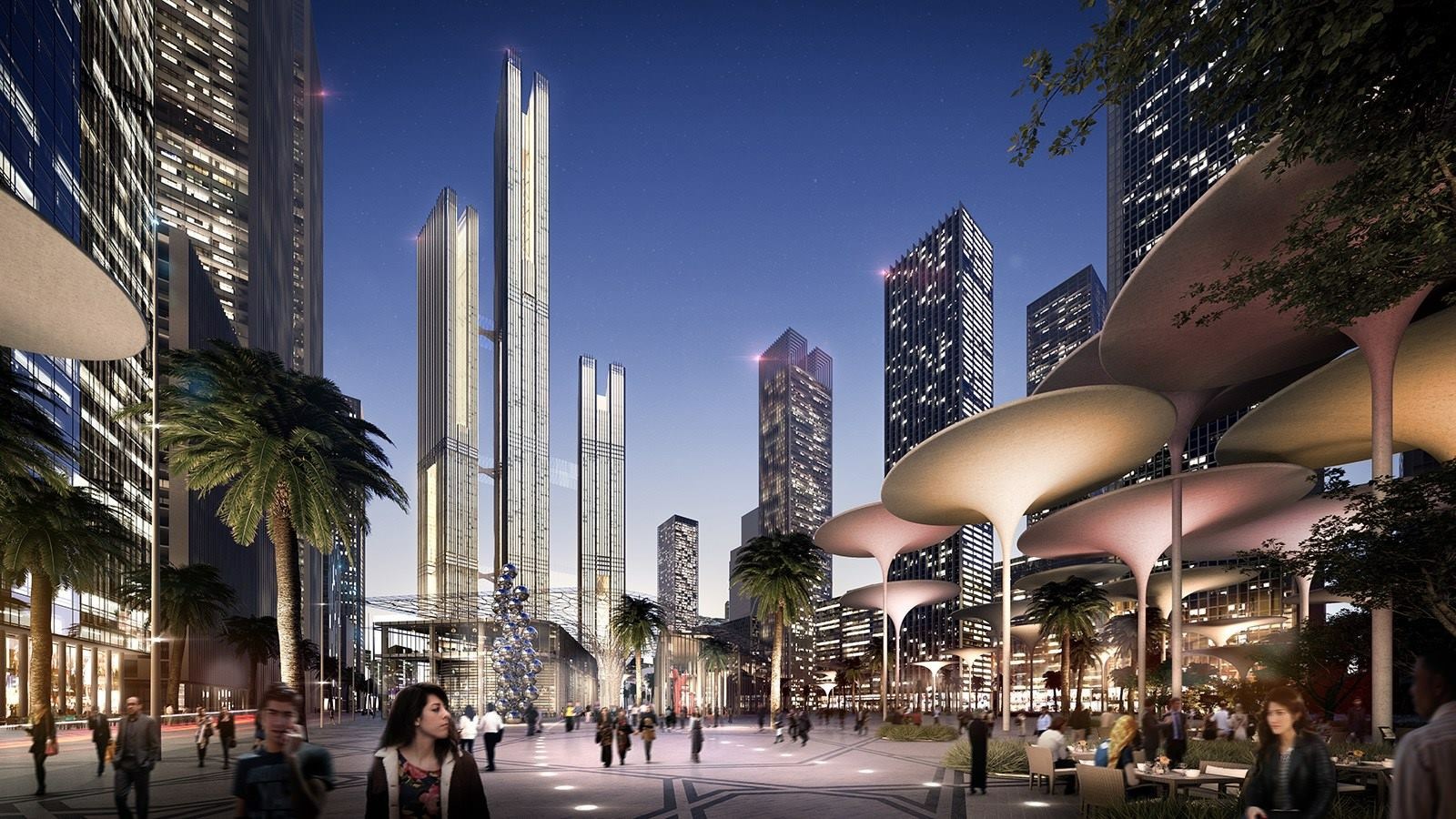 Egypt's Housing Minister Assem el-Gazzar said on Monday that the New Administrative Capital has become one of the "most important" cities in Egypt, due to the transfer of government buildings and important facilities from Cairo to the new city this year.
"When we started planning for the New Administrative Capital, some questioned its importance, and others described it as a failed project," Gazzar said during a press conference for the Mostaqbal Watan (Nation's Future) Party, on Sunday.
However, the Housing Ministry is currently establishing 14 new urban communities to accommodate the population increase in the city, the Minister said, while stressing that many of Egypt's older cities are no longer able to meet the needs of citizens amid pressures brought on by population growth.
Gazzar pointed to a 2010 study, which he said shows that Egypt's population may reach 160-180 million people by the year 2050 if current population growth rates continue.
The Minister remarked: "We wondered — it it possible to absorb (a) 60 million people increase in 40 years?"
In order to deal with pressure on housing and other resources brought on by population growth, Gazzar revealed that the budget of current national projects implemented by the New Urban Communities Authority is now estimated at LE 85 billion, compared to only LE 8 billion five years ago.
He continued that a major problem lies in providing energy and water, especially since the vast majority of Egypt's population is concentrated in regions that make up only six to seven percent of the country's total area.
These regions have become economically unable to support their residents and the housing sector must be doubled in response, Gazzar said, adding that 26 percent of land in Egypt can be developed.
Gazzar also said that the placement of key institutions and government headquarters in other cities hinders the work of employees and freedom of movement for Egyptians, adding that the urban strategic plan for Egypt in 2052 aims to double urban space from 7 to 14 percent, through road projects and new urban communities.
Edited translation from Al-Masry Al-Youm