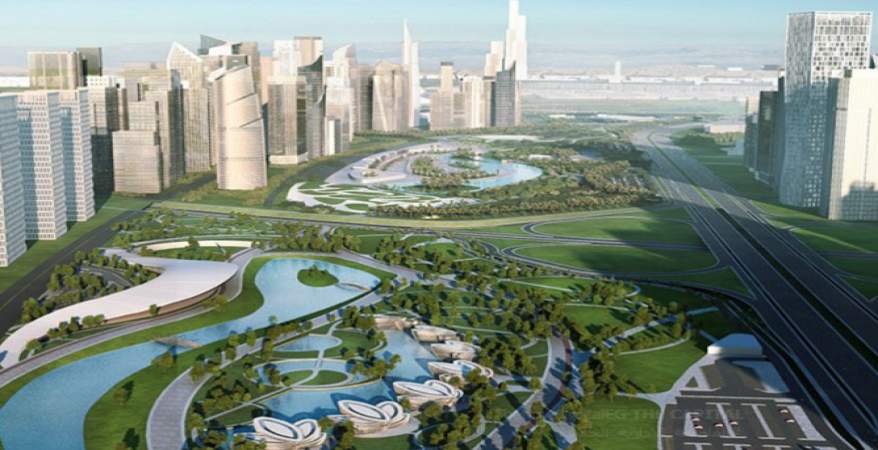 The Central Business District of Cairo's New Administrative Capital will be home to the US$3 billion Iconic Tower, Africa's tallest building with a height of about 400 meters, Housing Minister Assem al-Gazzar said.
In a statement on Thursday, Gazzar confirmed that construction of the tower has reached its 49th floorConstruction rate in the Iconic Tower, has reached the 49th floor, bringing its current height to 240 meters.
The New Urban Communities Authority and the Chinese contracting giant CSCECO are overseeing the tower's construction, he added.
Construction of the tower began in 2018.
Upon completion, the tower will be 80 stories tall, overtaking Johannesburg's Carlton Center, which has been Africa's tallest building since 1973.
The construction of the third residential district, Capital Residence, is also underway, with 90 percent of the district finished.
Capital Residence is built on an area of ​​1,016 acres and includes eight neighborhoods, with a total of 24,130 housing units.
Another district named "New Garden City", is 82 percent complete. The district includes 295 residential buildings, 105 villas, 175 townhouses, 11 towers, and 96 mixed housing buildings.
Gazzar confirmed that the Cairo Capital Central Park project will cover an area of one thousand acres, making it one of the largest parks in the world.
The park will be divided into three sectors, each of which will include recreation areas, gardens, and commercial facilities.
An integrated network of pedestrian and bicycle paths will allow Egyptians of all abilities to enjoy the parks.
Several buildings in the New Administrative Capital were inaugurated in 2019 including the Middle East's largest cathedral and a massive mosque.
Edited translation from Al-Masry Al-Youm