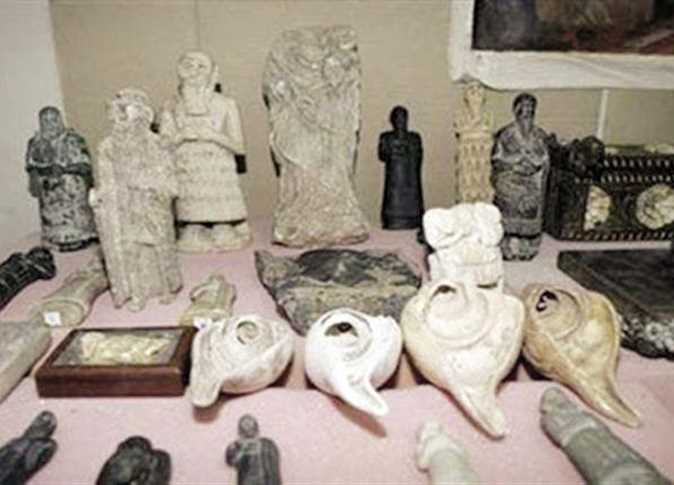 Aswan's Tourism and Antiquities Police secured new archaeological discoveries during a Wednesday raid on an illegal excavation, near the Temple of Edfu.
The police received reports of a group searching for antiquities around the ancient Edfu Temple, north of Aswan.
After obtaining permission from prosecutors, the police arrested the suspects as they were making three archaeological excavations near the Edfu Temple.
In the first excavation, murals of sandstone bearing inscriptions were unearthed, with part of a small, 12-centimeter-tall statue of an ancient Egyptian god.
Four suspects were arrested with digging tools, while the owner of the house where excavations took place escaped.
In the second excavation, a pit containing six artifacts was discovered, including two parts of a base of a red granite pillar, two parts of a sandstone pillar, and pottery dating back to the Roman era.
As for the third, four suspects were caught digging in a house. A hole leading to a 15-meter-long cellar was found, as well as digging tools.
Edited translation from Al-Masry Al-Youm.