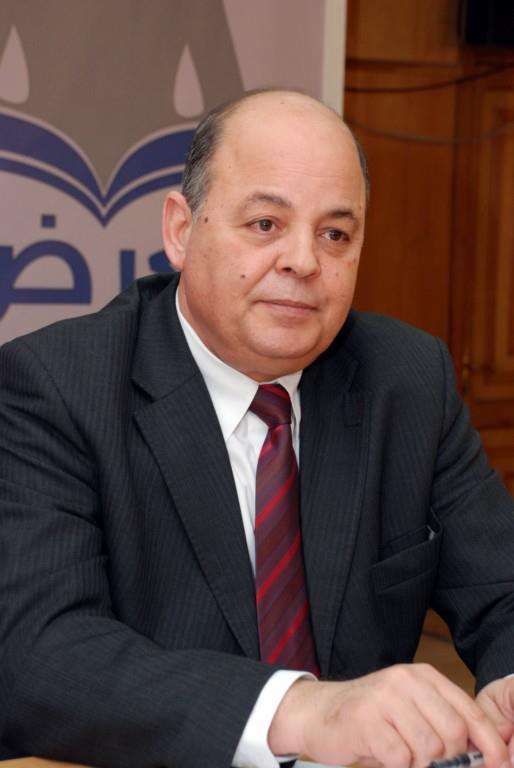 Newly-appointed Culture Minister Saber Arab has revealed plans to turn back on decisions made by his predecessor, the controversial Alaa Abdel Aziz.
Former Cairo Opera House director, Inas Abdel Dayem, would be reinstated, Arab said Wednesday.
According to Arab, other officials who would regain their posts include Saeed Tawfik, who had resigned as chairman of the Supreme Council of Culture in protest at Abdel Aziz's decision, as well as Kamilia Sobhy, the ministry's external relations official.
He added that other workers hampered by a ministry shake-up ordered by Abdel Aziz will be returned to their earlier jobs.
Abdel Aziz had adopted controversial decrees against ministry officials in May, ending the tenure of General Egyptian Book Organization director Ahmed Megahd and the ministry's Plastic Arts Sector chief Salah al-Meligy.
Other department heads had also been affected.
Abdel Aziz's wave of dismissals had flared almost a month-long occupation of the Culture Ministry building in Zamalek by activists and intellectuals, protesting against what they saw as attempts to "Brotherhoodize" the ministry.
Abdel Aziz was blocked from entering the mnistry, or even his office, to resume work.
Inas Abdel Dayem had earlier been tipped to head the Culture Ministry but was disappointed when the final Cabinet composition was announced Wednesday.
Speculation is still rampant as to why.
Privately-owned daily Al-Watan earlier reported that Abdel Dayem turned down the offer two hours before the swearing in ceremony due to death threats she had received.
Other reports suggested the Salafi Nour Party had piled pressure on Prime Minister Hazem al-Beblawy to pick an alternative candidate.
Al-Watan produced a recording of a telephone recording which, it claims, shows Abdel Dayem admitting accepting the post would be "a bit risky," and that she had received threats "to an extent."
Edited translation from MENA and Al-Masry Al-Youm