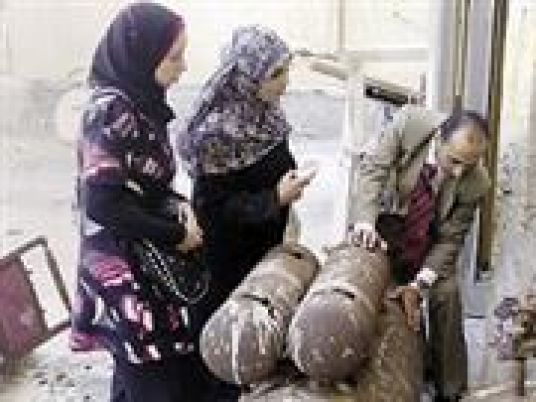 Participants in a medical conference held in Cairo under the supervision of the Health Ministry and Bayer foundation announced a new drug for the treatment of diabetic retinopathy.
Participating doctors stressed the need of diabetes patients to undergo diabetic tests on their eyes at least once a year to measure blood sugar levels, in order to avoid a sudden loss of eyesight.
Participants in the conference included senior professors of conjunctivitis and retinal diseases and several specialized medical societies.
Professor of Ophthalmology at Cairo University Hany Hamza said the new drug Aflibercept represents an important step in the treatment of diabetic retinopathy, which affects about 21 million patients in the world.
The drug helps diabetics to take a proactive step before the loss of sight or before they become visually impaired.
Egypt has joined over 30 countries that have approved the Aflibercept drug to control the disease, said Hamza.
EMA and FDA institutions approved the drug in August 2014.
"Visual disability resulting from diabetic retinopathy affects about 3 percent of diabetics around the world, which is the most prevalent reason for blindness in the productive stages of life. In Egypt, diabetic retinopathy is a major challenge as it affects about 30 percent of the 7.5 million diabetics in the country," Hamza added.
Hamza said unstable blood sugar levels adversely affect the small blood vessels in the retina of the eye which could leak fluids and fat to the center of the retina, leading to diabetic retinopathy.
Magdy Moussa, a professor of ophthalmology at the University of Tanta, commented on the results of the third phase of the two studies VIVID-DME and VISTA- DME saying: "After one year of regular treatment, patients could see an additional ten letters (additional two lines) on the eyesight measurement charts.
"Thirty-three percent of patients received eight injections a year to be able to see three lines," he added.
Edited translation from Al-Masry Al-Youm