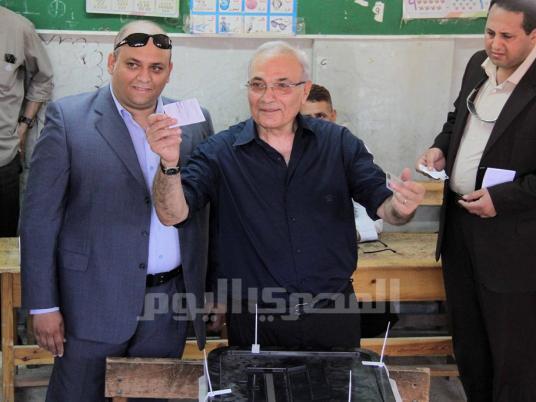 Cairo Court of Appeal decided on Thursday to appoint Judge Mansour Ali Moussa to investigate reports of rigging the presidential election, filed by presidential candidate Ahmed Shafiq who lost in a runoff against Mohamed Morsy.
Shafiq's attorney Al-Sayed Shawqi filed a formal memorandum, mid-March, to Cairo Court of Appeal, asking for an investigating judge to be assigned to look into the reports of rigging the presidential election.
Shawqi said he was recently surprised for the sudden quitting of Judge Osama Qandil, who had been assigned to investigate the case, after 3 months of investigation.
He also wondered about the Justice Minister sending a "secret" letter to the President of Cairo Court of Appeal in February, asking him to assign another judge, in addition to the fact that the President of the Cairo Court of Appeal had not at that point assigned a judge.
Shawqi added in his memorandum that the case is facing an unknown, suspicious and vague fate. It is the right of the public, he asserted, to know why the case has been frozen so far and why Qandil quit the case.
Edited translation from Al-Masry Al-You