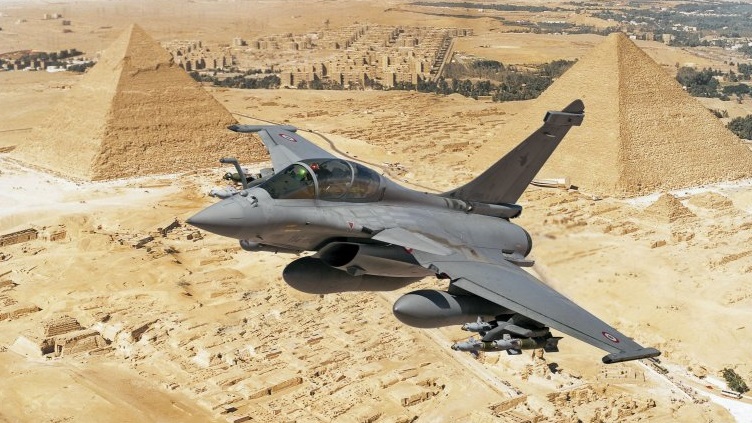 Two French multi-role 'Rafale' fighters joined the Air Force Wednesday, Spokesperson of the Armed Forces Col. Tamer el-Refaei said in a statement.
Refaei clarified that France has sent 11 out of 24 Rafale fighters to Egypt, between mid-2015 and 2017, as per the Egyptian-French agreement of strategic partnership, which includes multi- cooperation in armament and various military industries.
The hope is that the new French fighters will strengthen the Egyptian Air Forces' capabilities, because they are equipped with advanced combating and fire systems, Reaei noted. They can implement large-scale tasks on different strategic directions and deal with air and ground threats in a high efficiency.
He added that Rafale fighters are capable of tracking and dealing with multiple targets simultaneously, along with implementing air control tasks, fighting off the hostile attacks air control tasks and dealing with long-distance targets in difficult circumstances and different battlefields.
The Rafale fighters participated in several tasks of securing the Egyptian air field and terrorism combating operations. They also participated in the parade at the inauguration of 'Mohamed Naguib' military base Saturday in "el-Hamam" city.