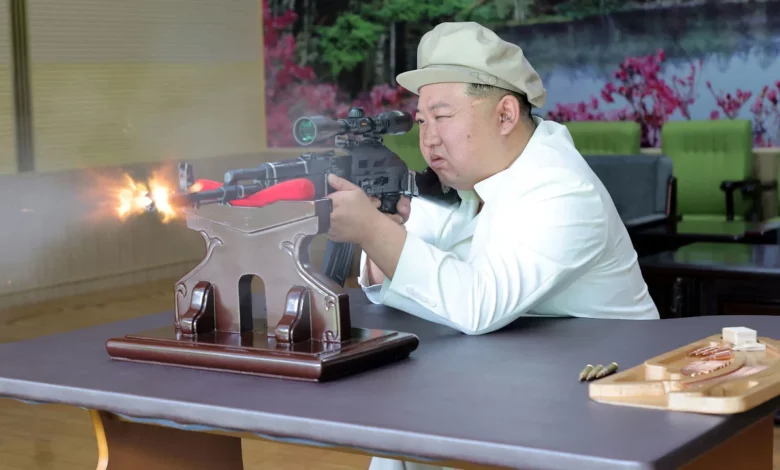 CNN
 —  North Korean leader Kim Jong Un tours arms factories, inspects artillery plants and even fires a gun in newly released photographs that appear to offer a rare glimpse into the secretive state's weapons facilities.
North Korean state news agency KCNA, which released the photos on Saturday, said the images showed Kim touring a production plant of a "large-caliber artillery complex" and giving "on site guidance" to workers at a facility for "strategic cruise missiles and unmanned attack aircraft."
It also said Kim gave "important directions" regarding "capacity-building for the serial production of new ammunition."
The visits took place on Thursday, Friday and Saturday, the news agency said.
The release of the photos comes amid a period of heightened tensions on the Korean Peninsula and appears to be the latest show of force by Pyongyang.
In July, North Korea held a major military parade featuring two models of intercontinental ballistic missiles (ICBM) as part of its commemorations of the Korean War armistice, known as Victory Day by Pyongyang, even though the grueling conflict ended in stalemate and the peninsula divided.
Hwasong-18 missiles – Pyongyang's newest solid-fueled ICBMs, which many analysts believe have the range to target all of the mainland United States – were wheeled into Kim Il Sung Square in the capital followed by the Hwasong-17, a liquid-fueled ICBM.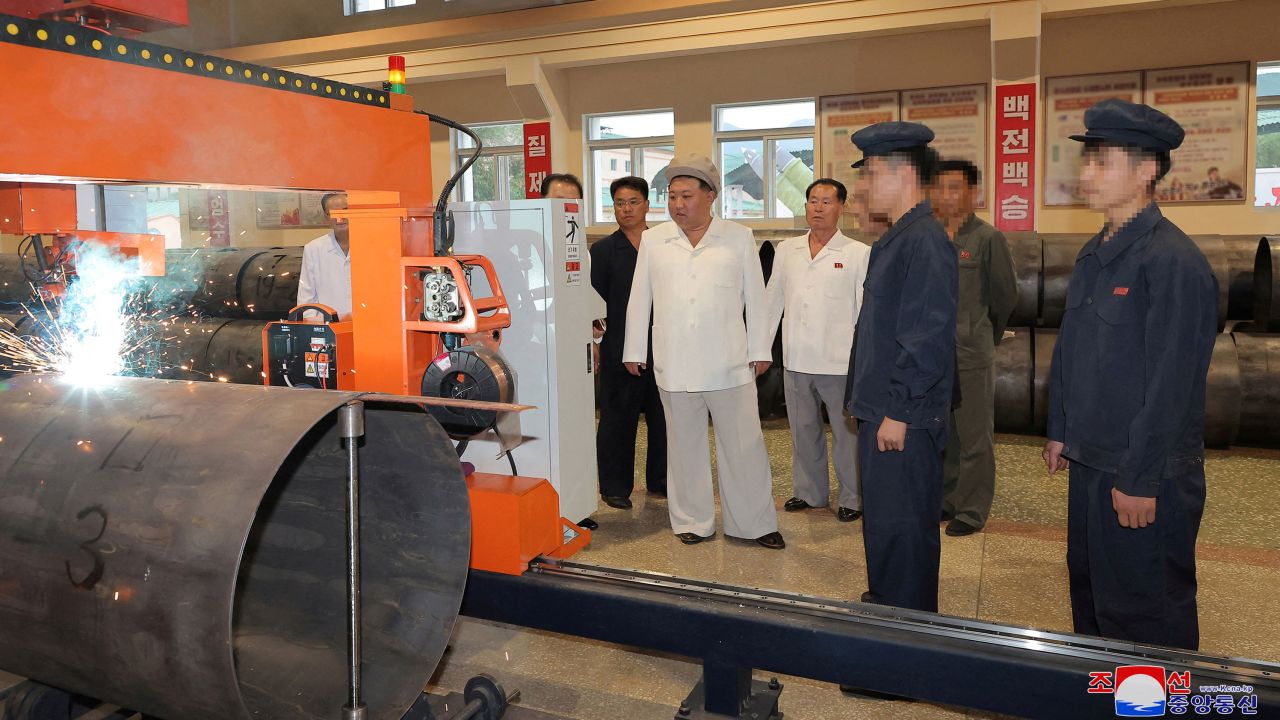 North Korean Defense Minister Kang Sun Nam declared the parade a "huge glory" for the nation's armed forces and a "great celebration" for all of its people.
In another show of force that month Pyongyang launched two short-range ballistic missiles, which landed in the sea between the Korean Peninsula and Japan.