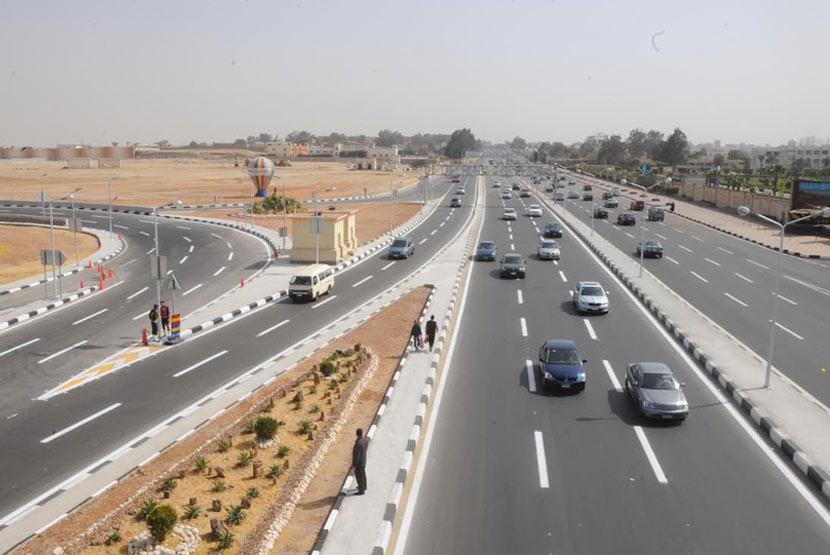 The new road to Sharm el-Sheikh, inaugurated by President Abdel Fattah al-Sisi on Tuesday, shortens the duration from Cairo to Sharm el-Sheikh by four hours, facilitating transportation and tourism incoming to the South Sinai governorate.
Governor of South Sinai Khaled Fouda in a press statement said that the development of Sharm el-Sheikh road is a qualitative leap forward, especially as several major projects will be opened in the province, including King Salman University.
The new road, which starts from the martyr Ahmed Hamdy Tunnel passing through the Gulf of Suez cities and the capital city of Tur Sinai at a length of 342 kilometers, does not take more than four hours from Cairo to Sharm el-Sheikh, Fouda said, pointing out that it is equipped with fuel stations, ambulance points, and sewage networks.
President Sisi inaugurated several development projects in the Suez and South Sinai governorates on Tuesday, including 239 buildings with a total of 3,700 social housing units in the cities of al-Tur, Nuweiba and Abuznima, and a number of infrastructure projects including Umm Qamar road, the new road to Sharm el-Sheikh.
The President also inaugurated the Jneifa road from the International Medical Center to the Suez Canal at 104 kilometers and the Egyptian Army Bridge at the entrance of Suez Governorate, which has a total length of 700 meters and width of 24 meters.
Edited translation from Al-Masry Al-Youm