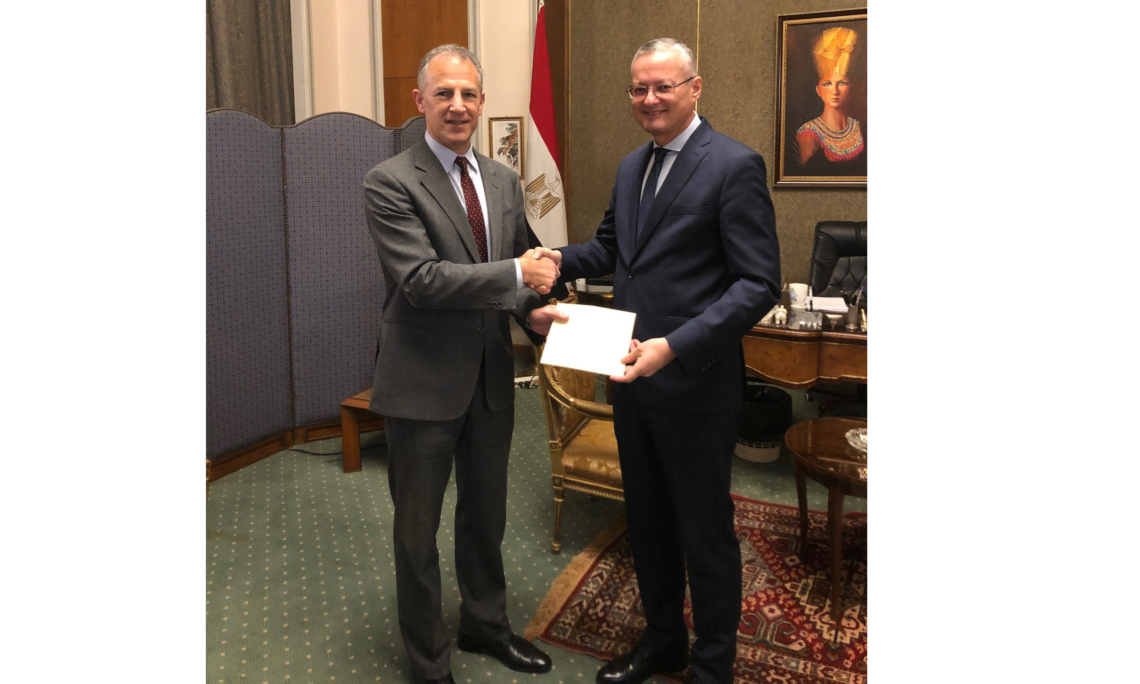 The new US ambassador to Egypt, Jonathan Cohen, arrived in Cairo and submitted his credential papers to the Egyptian Foreign Ministry, the US embassy announced in a statement.
Cohen was sworn in as Ambassador Extraordinary and Plenipotentiary to the Arab Republic of Egypt on November 14, 2019.
He served as Acting US Representative to the United Nations from January 1, 2019 to September 10, 2019.
Cohen was previously the deputy assistant secretary of state for European and Eurasian affairs, covering Cyprus, Greece and Turkey. He also served as deputy head of the US diplomatic mission in Iraq, and deputy head of the diplomatic mission in France after serving as Minister Counselor for Political Affairs there.
He also served as Deputy Chief of the US Embassy mission in Cyprus and Advisor on Military Political Affairs at the US Embassy in Italy.
Cohen joined the US State Department as a foreign service officer since 1986, assuming numerous posts throughout his career.
He received a BA in Political Science and a Certificate in Near Eastern Studies from Princeton University in 1985, then enrolled at the Hebrew University of Jerusalem on a grant from the Israeli government in 1985-1986; he also attended Georgetown University's Masters of Science in Foreign Service Program in 1986.
He is fluent in French, Swedish and Italian, and some Hebrew.