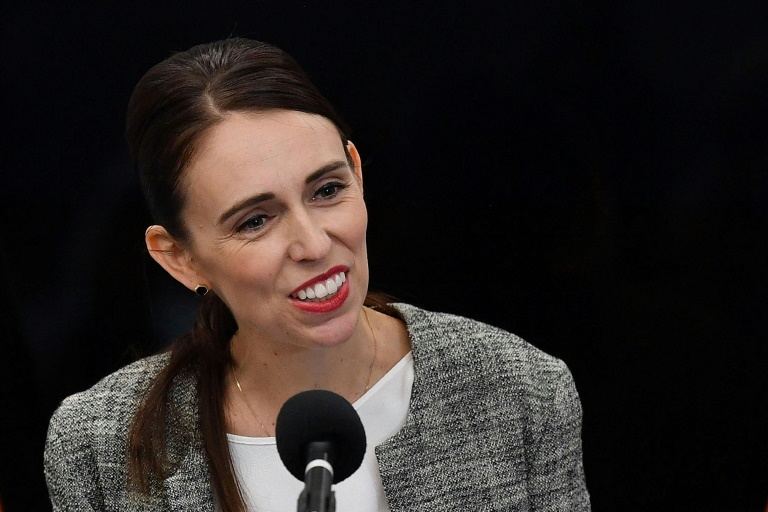 (CNN)–New Zealand Prime Minister Jacinda Ardern is engaged to her television host partner, Clarke Gayford.
The 38-year-old's chief press secretary, Andrew Campbell, confirmed to CNN that the couple became engaged over the Easter holiday last month. No further details were available, he said. There was no sign of the news on Ardern or Gayford's Facebook and Twitter accounts.
The couple already has a baby, Neve Te Aroha Ardern Gayford, who was born in June 2018. "Aroha" is a Maori word meaning "love."
Ardern and Gayford made history when they brought their three-month-old daughter to the United Nations assembly hall during the Nelson Mandela Peace Summit in September.
"I wish I could have captured the startled look on a Japanese delegation inside UN yesterday who walked into a meeting room in the middle of a nappy change. Great yarn for her 21st," Gayford, 41, tweeted.
Ardern's partner is well known in New Zealand for his work hosting a fishing television show and before that presenting a youth-focussed music TV channel.
In January, Ardern told the BBC that, despite being a feminist, she couldn't imagine asking her partner Gayford to marry him.
"I want to put him through the pain and torture of having to agonize about that question himself. No, that's letting him off the hook," she joked.
Ardern has gained a reputation as a trailblazer. Last year, she became the first world leader in nearly 30 years to have a child while in office and was New Zealand's youngest Prime Minister in 150 years.
She has also recently won praise for her handling of the Christchurch terror attacks, which killed 51 people in March. Following the shootings, Ardern swiftly introduced gun law reforms, wore a hijab to show her respect for the Muslim community and publicly said she would never speak the name of the alleged attacker.
By Julia Hollingsworth, CNN