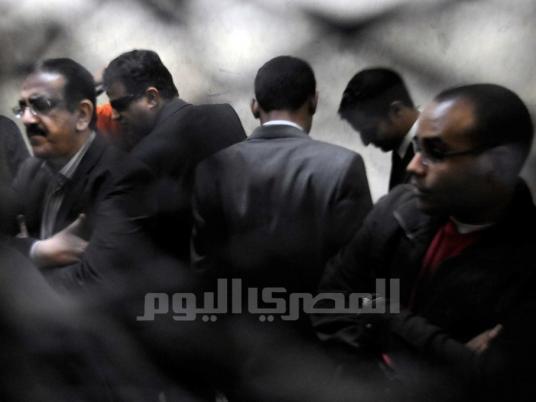 The continuation of the trial of five foreign-based NGOs accused of illegally accepting foreign funds began and ended in uproar Thursday, as one plaintiff lawyer demanded seven charges, including one of espionage, be added to the case.
The trial, which began in a short session late last month, reopened today with new judges, after the previous bench of three judges resigned from the sensitive case.
In the dock were 15 of the 43 charged defendants, including one American, Robert Becker, who chose not to leave Egypt last Friday with the other foreigners working for organizations accused of taking foreign funds without government permission and stoking unrest in the country. They left after their travel ban was lifted, a decision that has stirred anger among various political forces who allege it was the result of interference from influential elements on the judicial proceedings.
In the Thursday session, plaintiff lawyer Khaled Soleiman demanded seven additional charges, including the more serious charge of spying.
At one point scuffles broke out between journalists and police officers, as the former attempted to force their way into the closed courtroom.
The trial ended shortly after it began, when the judges temporarily walked out in protest of continuous interruptions from lawyers. One plaintiff lawyer, Adel Ahmed, shouted "Death to America" and "Khaybar, Khaybar, O Jews," referring to the biblical Battle of Khaybar, in which the Prophet Mohamed and his Muslim followers defeated an army of Jews.
After the judges returned, they said the case would be adjourned until the defendants who did not appear in court today — the majority of whom left the country last Friday — were apprehended.
The trial is set to continue on 10 April. Lawyer Hafez Abu Seada, who is representing some of the defendants, explained that this is normal procedure.