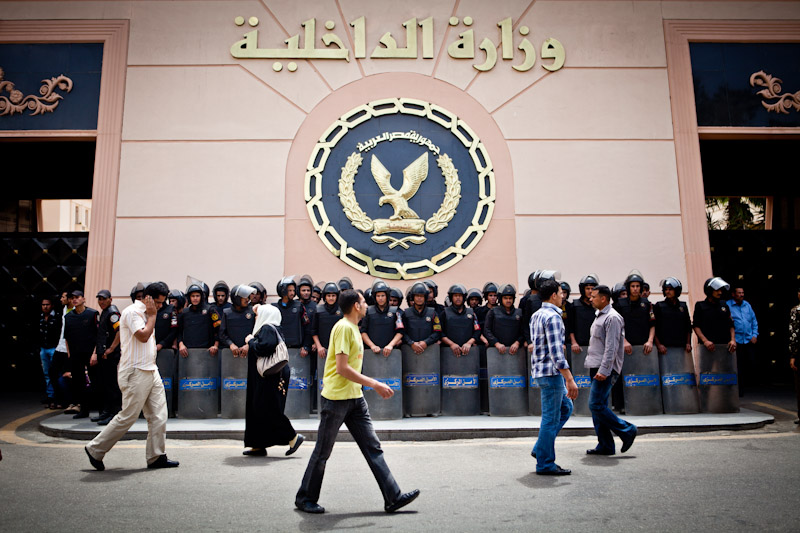 A group of human rights organizations have slammed the interrogation of two judges and a human rights lawyer over a draft anti-torture law they are working on, saying that the process attempts to stymie legislative reform.
"Accusations posed against judges Hesham Raouf and Assem Abdel Gabbar arouse astonishment and hide a desire to intimidate independent voices within the judiciary," said a statement by the 18 groups published by the Association for the Freedom of Thought and Expression, adding that also involved in the interrogations is human rights lawyer Negad al-Boraie.
According to the statement, "the accusations are aimed at the persecution of independent judges who adopt reformatory visions to improve human rights conditions".
It said authorities' description of Boraie's law firm,
United Group
, "comes as part of the current administration's unprecedented crackdown to besiege civilian entities seeking to reform the deteriorating human rights and legal situation in Egypt".
The statement explained that Boraie's law firm hosted the two judges for an expert workshop in held in March where attendants discussed the draft law. It added that following the workshop, interlocutors submitted the proposed document to the government, hence the summons for interrogation.
United Group had, over the past 18 months, submitted 163 reports concerning 465 alleged prison torture complaints which, the statement said, were disregarded by prosecutors.
The organizations urged authorities to actively encourage reform to legislature in a way that "ensures instant and decisive accountability for torture crimes perpetrators".