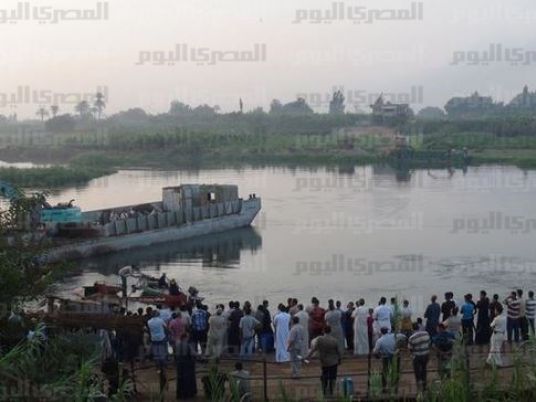 The hashtag #Warraq has been trending on Twitter following the drowning of 21 people who were on board a boat that sank in the Nile River in the Warraq neighborhood Wednesday evening.
Most users called for the prosecution of the officials responsible for the incident, saying many people die in similar catastrophes in Egypt without any accountability by officials.
"Over 40 Egyptians, mostly children and women, went seeking happiness but died instead," said Ahmed Samir.
Mohamed Fahmy said: "We now evaluate the (gravity) of incidents in Egypt through the number of victims, whether big or small, and through the age of the victims!"
"Regardless of fate and destiny, the number of people who lost their lives is saddening especially that the incident was in Cairo, 50 meters from the banks of the Nile," another user added.
"Trains were burnt and everyday our blood is shed on streets. Even if we take an air-balloon, it might be burnt in the air," Safa wrote, making reference to the many transportation accidents that have recently occurred in Egypt.
Twenty-one people drowned after a barge hit their boat on the Nile Wednesday. The bodies were recovered from the water on Thursday.
Edited translation from Al-Masry Al-Youm