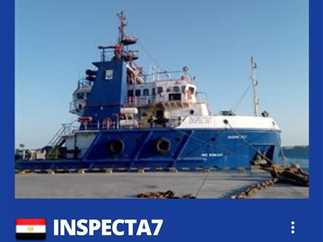 Search and rescue teams have recovered the body of an engineer who went missing in a sinking petroleum services boat on Wednesday in Ras Gharib, Red Sea.
The head of Ras Gharib city Hamed Ahmed said that the body of engineer Adel Nassar was found in the early hours of Saturday morning, inside the wreck of the sunken ship "INSPECTA7".
Ahmed added that the body was recovered and transported by an ambulance to Ras Gharib Hospital, where the deceased's son identified him.
Boats belonging to oil companies in Ras Gharib participated for two days in the search, combing the marine area for the missing engineer.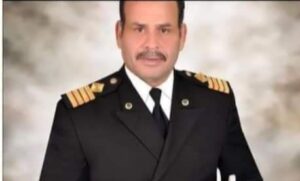 The environmental protection societies in the Red Sea warned of an oil leak from the fuel tank of the sinking boat in the area of the accident.
The oil service boat "INSPECTA7" sank in the early hours of Wednesday morning off the coast of Ras Ghareib in the Red Sea, killing the captain, while eleven crew-mates were successfully rescued.
Initial investigations revealed that the boat, "INSPECTA7", sank with its captain Yousry Sultan who drowned while observing the rescue of the crew.
Sultan refused to abandon the ship while it was sinking until the 11 crew were rescued, while an engineer went missing from among the crew members.
Preliminary investigations revealed that the ship had collided with the wreckage of a sunken boat at the bottom of the sea.