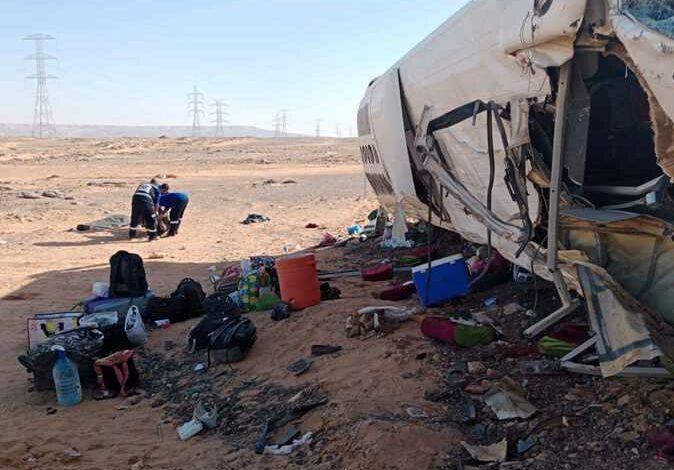 Nine people were killed and 44 others were injured in a bus accident on Thursday morning at the 100th kilometer on Abu Simbel Road south of Aswan Governorate.
The Aswan Ambulance Facility received a notification of the accident after which ambulances were sent to transfer the victims to hospital.
The passenger bus collided with a refrigerator vehicle, which led the bus to rollover on the road.