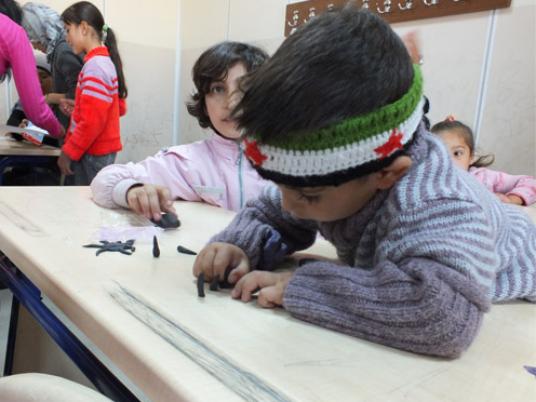 Britain should not extend its air strikes against Islamic State fighters into Syria until there is a clear strategy to defeat the militants, a committee of MPs said, dealing a blow to Prime Minister David Cameron.
Cameron has said he wants to do more to tackle Islamic State and hopes to seek parliamentary approval to carry out attacks in Syria. Britain is already involved in bombing IS targets in Iraq and has provided allies with surveillance over Syria.
"We believe that there should be no extension of British military action into Syria unless there is a coherent international strategy that has a realistic chance of defeating ISIL and of ending the civil war in Syria," parliament's Foreign Affairs Committee said in a report published on Tuesday.
"In the absence of such a strategy, taking action to meet the desire to do something is still incoherent."
The report is a setback for Cameron, who is trying to build cross-party support for extending strikes and wants to avoid a repeat of his 2013 parliamentary defeat over plans for British air strikes against Syrian President Bashar al-Assad.
The committee, chaired by a parliamentarian from Cameron's ruling Conservative Party, said the government should not seek parliamentary approval until it gives details of its plans.
It also called on the government to explain how British involvement would improve the chances of the international coalition's success against Islamic State.
Committee chair Crispin Blunt said there was no expectation that British intervention in Syria would be militarily decisive, and there was no "coherent and long-term plan for defeating ISIL and ending the civil war".
He said there was now an "alarming range" of international actors involved in Iraq and Syria, with Russia's decision to support Assad by launching strikes against Islamists in Syria further complicating the picture.
"These forces desperately need coordinating into a coherent strategy and that is where our efforts should be focused," Blunt said.
The committee warned about the legal ambiguity of taking action without a UN Security Council Resolution and questioned which ground forces would support Britain's air effort.
"We are persuaded that it is not yet possible for the government to give a satisfactory explanation," the report said. "Until it is possible … we recommend that it does not bring to the House (of Commons) a motion seeking the extension of British military action to Syria."