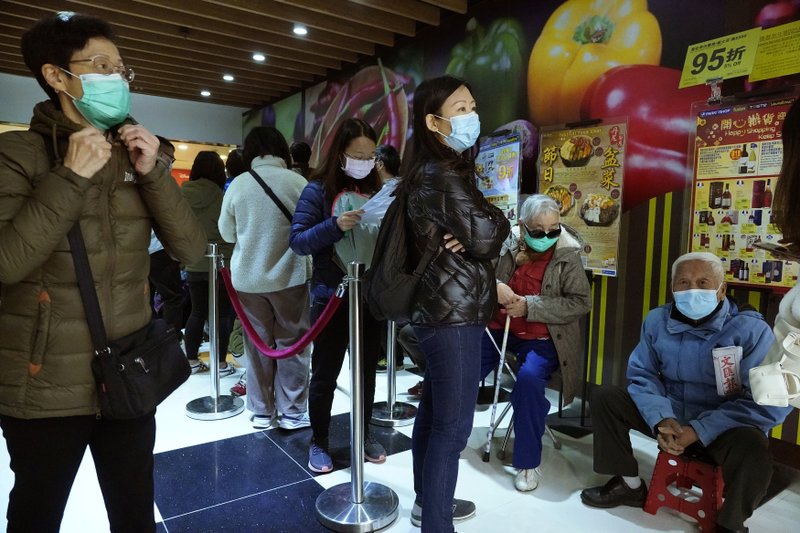 Egypt's Health Minister Hala Zayed has confirmed that none of the Egyptians evacuated from Wuhan have shown any symptoms of the new coronavirus, which has spread to over two dozen countries worldwide and killed over 400 people in mainland China.
"Praise be to God," she added. "Egypt has the latest tests for this virus and we are using (them) now."
Egyptians returning from China arrived on Monday at Cairo International Airport at 1 pm and were received by Zayed, who added in a televised statement that a hospital has been prepared for any suspected cases of the disease.
She also stressed that Cairo Airport was one of the first three airports in the world to take global prevention measures against the spread of the virus, and called recent news about the possibility of coronavirus being transmitted to people through birds and other animals "rumors" that have not been confirmed by the World Health Organization.
Chinese authorities refused the departure of two Egyptians from China, alongside other Egyptian returnees evacuated from the epicenter of the new outbreak, after the two were suspected of a coronavirus infection, Civil Aviation Minister Mohamed Manar told Extra News channel Sunday evening.
The two Egyptians were suffering from a fever, Manar said, adding that although it was possible that they were only infected with the seasonal flu, Chinese authorities have refused their departure in light of global precautions and travel restrictions meant to slow down the spread of the virus.
Most of the deaths from the virus have been reported in Wuhan and the surrounding Hubei province in mainland China, but on Tuesday Hong Kong became the second city worldwide to a report the death of a coronavirus patient, a 39-year-old man who visited Wuhan last month.
However, with more than 20,400 confirmed infections in China, the mortality rate for coronavirus remains much lower than the 9.6 percent rate for SARS, despite the fact that infections of the new virus have now exceeded those recorded during the 2002-2003 SARS outbreak, according to AFP.
Edited translation from Al-Masry Al-Youm
Image: People queue up waiting to purchase face masks outside a shop in Hong Kong, Wednesday, Jan. 29, 2020. (AP Photo/Vincent Yu)