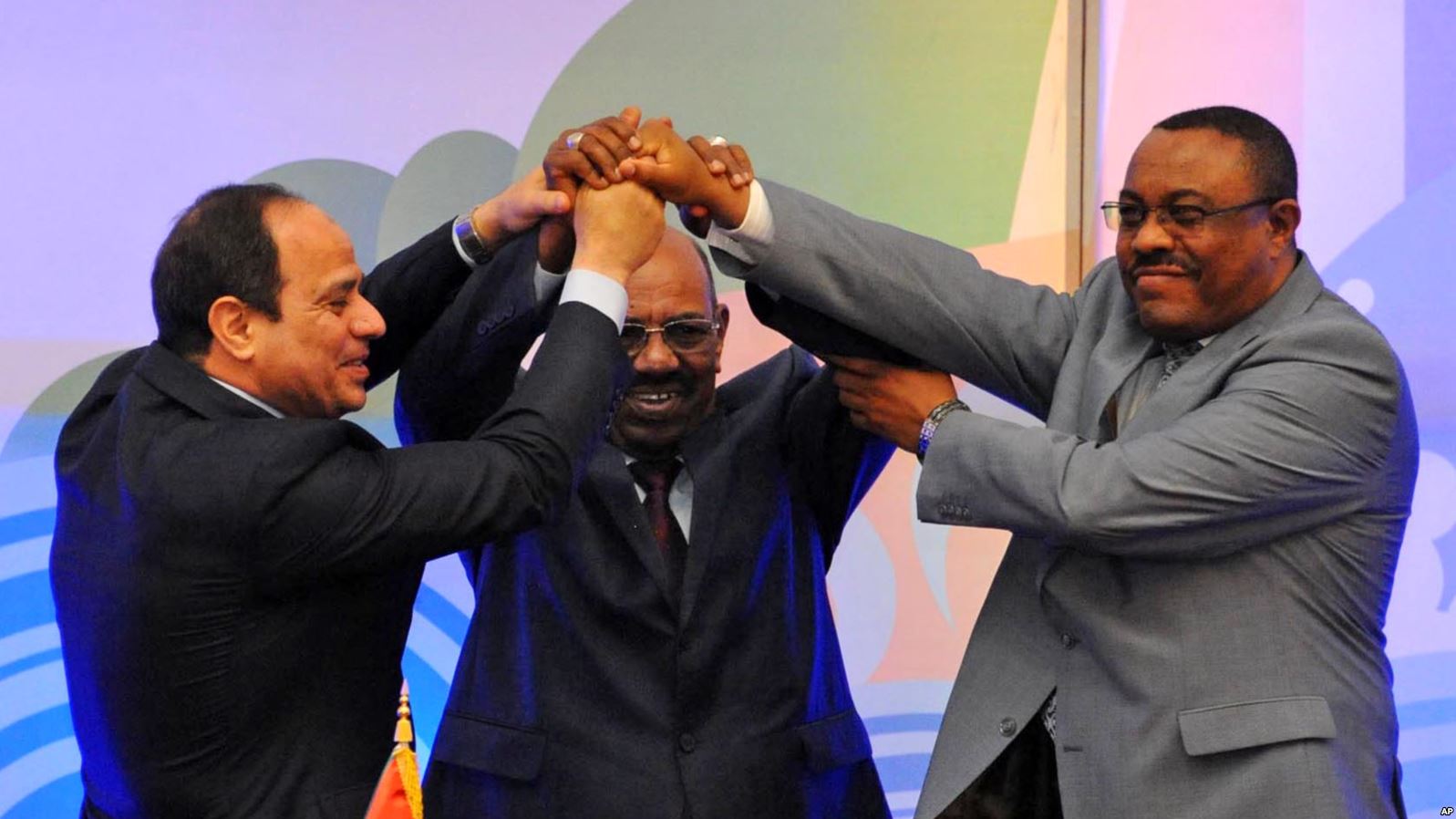 President Abdel Fattah al-Sisi affirmed that "there is no crisis" between Egypt, Ethiopia, and Sudan, describing the three countries as one state, after returning from Addis Ababa for the African Union's (AU) 30th summit on Monday, where Egypt was elected as president for the 2019 AU session.
On the sidelines of the AU summit, Sisi held a trilateral summit with Sudanese President Omar al-Bashir and Ethiopian Prime Minister Haile Mariam Desalegn. Sisi emphasized the strength of relations and cooperation between the three countries, as he met a number of African leaders to discuss cooperation.
Meanwhile, Foreign Minister Sameh Shoukry said that Sisi, Bashir, and Desalegn agreed during the summit to resolve all technical matters related to the Grand Ethiopian Renaissance Dam (GERD) within one month, without a mediator party.
In response to questions by reporters on whether the crisis caused by the GERD had been resolved, Sisi proclaimed to the Egyptian, Ethiopian, and Sudanese people: "Be absolutely reassured. There is no crisis. We are all one and there is no harm to any party."
Similarly, Bashir reiterated the assurances, "there is no more crisis."
"There are responsible leaders who met, agreed, and there is no harm to any party," Sisi added.
"I want you to rest assured," said Sisi, "and now it's your role as journalists to maintain relations with countries, and not give messages that cause anxiety or hurt others," he added, before leaving Addis Ababa for Cairo.
He revealed that there were joint committees from Egypt, Sudan, and Ethiopia working on the issue of the dam, saying their make-up includes ministries for irrigation as well as foreign affairs of the respective countries.
Elsewhere at the summit, Sisi chaired the African Peace and Security Council, discussing the theme 'Towards a Comprehensive Approach to Combating the Transnational Threat of Terrorism in Africa'.
Sisi also participated in a closed session where African leaders discussed institutional reform of the African Union, and other items on the agenda of the 30th session of the AU summit.